Cities like Sochi and Rio compete for years to host the Olympics. But if profit's the motive, perhaps they should focus on other events.
That seems to be the message emerging from articles and blogs evaluating the impact that hosting has on Olympic cities.
Economists think it's a crapshoot, for instance, whether Sochi will ultimately profit from the $50 billion-plus pricetag it paid to host the winter games. Salon writer Henry Grabar put it this way in a recent blog:
When all is said and done, the Olympics are a momentary spectacle. The memory of Sochi's would-be amphibian mascot, Zoich, will melt away come springtime. The athletes and visitors will go home. What remains will be a shiny new city, dearly bought, used once, and with an uncertain future.
London is still evaluating the impact of the 2012 Olympics. Ditto Beijing, Sarajevo, Atlanta, and Moscow, where the impact of the games faded fast, leaving expensive facilities for taxpayers to maintain -- or let fall to ruin.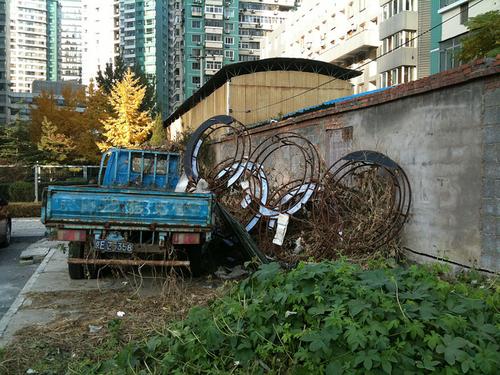 Given the unpredictable payback of events like the Olympics, one has to question why cities go to the trouble and cost of hosting. Often the Olympics justify creation of publicly funded infrastructure; and as long as that includes roads, airports, transit, etc., the loss may be limited to facilities built solely for the games that can't be used as profitably afterward. There also is a perceived value in raising international awareness of a city, and with it tourism and business development. But that's often a "soft dollar" benefit, not quantifiable on the civic balance sheet.
There are other kinds of events that offer cities a better ROI. These include events that don't require special facilities, public funding, and risky politics. These events inspire public devotion, lead to plenty of related expenditure on hotels, restaurants, sightseeing, and transit, and carry sufficient influence to inspire marketing machinery of their own.
Here's a sampling of the kinds of events I'm describing:
Fashion weeks. Following the success of the original fashion weeks of London, New York, Paris, and Milan, cities all over the world now clamor to attract myriad retailers, high-level customers, and attendant value-chain participants to their respective urban venues. As one expert once noted: "New York Fashion Week contributes more revenue to the city than any other annual event in the NY Metro area." Now Toronto, Abu Dhabi, Karachi, and Minneapolis are among the many cities pushing their own catwalk extravaganzas; and you can hardly blame them. For a moderate outlay requiring minimal infrastructure adjustments, cities hosting fashion weeks can get tens of millions back in real business.
Cultural expositions. The European Commission's Capitals of Culture project is the gold standard for helping cities put their best cultural feet forward. Started in the early 1980s to showcase the cultural riches of Europe, this program chooses cities based on criteria such as cultural diversity and support of regional cooperation for year-long festivals of artwork, dance, music, theatre, and outdoor recreation.
In 2014, Riga, Latvia, was chosen along with Umea, Sweden. Riga's website and 95-page program (pdf) of attractions (which also are promoted in the video below} demonstrates why other cities in the EU are vying for recognition in this contest.
Single sporting events. The US Open tennis championship brings hundreds of millions in business to New York City each year -- this year, it fetched over $700 million, compared to the $300 million estimated to come from the recent Super Bowl. If a city has facilities to host this kind of sporting landmark, it's well worth making the most of it.
Music or film festivals. Putting on a three-day music event last year brought Gulf Shores, Alabama, an estimated $31 million in revenue. Not only are visitors spending money on the event itself, but having visited, they likely will return and spread the word to other potential tourists.
Not every event brings in the big bucks, but given the tight budgets most cities face and the risks involved in bidding and winning an Olympic contract, it's likely cities will start to look for events with more immediate and certain payback. Hosting a cultural event or a big sporting event (incidentally, one not tied to the kind of machinery that comes with the Super Bowl, which appears to be a unique case) gives a city a chance to show off what it already has to offer, using resources it has in place.
And when the people leave these events, they likely won't leave ruins behind.
Related posts:
— Mary Jander, Managing Editor, UBM's Future Cities