Are the ultra-wealthy sapping the strength of your city?
If you live in London, New York, Paris, or Hong Kong, you may think this is a non-issue. After all, high-net-worth individuals (HNWIs) are supposed to be an advantage to any city they land in -- aren't they?
Perhaps not. A recent article by sociologist Saskia Sassen points to the seesaw effect in many of the world's leading cities, where massive foreclosures of middle-class homes in the US and Europe have been offset by a "parallel history" of luxury residential development.
"In a growing number of global cities, extremely rich foreigners have bought a significant number of luxury houses," Sassen wrote. As middle-class homeowners have lost their homes, more global HNWIs have moved in, leading to "a significant appropriation by global buyers of urban space."
Many foreign buyers have no intention of living in the trophy real estate they buy in the world's big cities. They simply want to buy up urban property as a safe haven for investment.
In London, the issue is heating up. Property prices there in the last three months of 2013 rose nearly 15% from a year earlier as wealthy foreigners sought urban mansions in areas like "Billionaires Row" along The Bishop's Avenue of North London. And the Guardian stated recently that up to one-third of the most expensive properties in that neighborhood are not only lying vacant, but also in a derelict state, thanks to their use as investments by foreign HNWIs.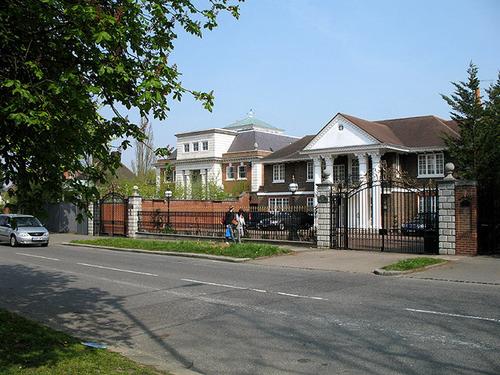 London's empty-mansion problem is set against the backdrop of a wider housing crisis that puts average homes out of reach for many middle-class families.
Even in New York, an epicenter of the super-prime real estate boom, not all buyers are residents. "There are buildings [in New York City] that we know that are going up that will be what we call mostly black," Royce Pinkwater, founder and CEO of the international luxury real estate firm Pinkwater Select, recently told The Street. "People are not going to be living there."
Though the developers, buyers, and brokers of super-prime urban real estate don't care if someone buys an empty mansion, Sassen warns of the negative effects this situation produces. The rise of luxury housing alongside widespread foreclosures signals "realignments [that] may well be the beginnings of new disturbing urban histories," she wrote in her article.
Cities have always had inequality. But the city was a space open to just about all. What constitutes cityness is that mix of diverse uses and social classes, with spaces where they all intersect. Cities have never been just, but they are incomplete, open, complex, mixed. Vast stretches of MacMansion style housing in urban centers and vast stretches of empty houses, their inhabitants thrown outů this does not a city make.
China's urban real estate bubble, which began around the year 2000 and has resulted in nearly 64 million empty dwellings in a string of "ghost cities," continues to draw negative worldwide attention, and experts say the situation is detrimental in many ways to China's economy.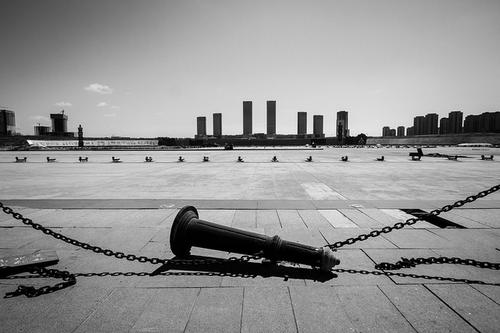 UK legislators are pondering ways to impose taxes in order to avoid a "property bubble" by foreign investors in trophy London residences. A policy of taxing high earners has lowered luxury residential sales in Paris.
Despite measures like these, the luxury housing market is picking up locomotive steam in the world's biggest cities. Besides London, New York, and Hong Kong, super-prime markets are growing in Tokyo, Singapore, Dallas, Los Angeles, Miami, San Francisco, Toronto, and Monaco.
It's tough to disregard the value of these sales, but it's also important not to lose sight of the urban context that surrounds super-prime real estate. Housing bubbles and ghost cities are just two of the risks cities take when they allow luxury housing to run rampant. The deeper issue, as Sassen suggests, is weakening the urban fabric that made living in these cities so attractive to start with.
Related posts:
— Mary Jander, Managing Editor, UBM's Future Cities