An upbeat economic report issued at the recent
US Conference of Mayors meeting
in Washington hid bad news for some US cities.
While most of the 363 US metropolitan areas can expect modest growth in 2014, seven will not. Instead, according to a report by IHS Global, these municipalities anticipate no growth or a loss in gross metropolitan product (GMP).
Who are these urban underdogs, and why are their prospects so dim? The following is a closer look at this not-so-magnificent seven:
Cumberland, Md./W.Va.
Annual percent change in estimated GMP 2014: -3.9. A quick look at Cumberland's shrinking population figures tells the tale. The closure of industrial plants and manufacturers over the last 40 years have left this Appalachian area -- which recently made headlines for a major chemical spill -- with little more to grow on than its lovely scenery and historical significance. With little work, younger people are opting to move out. The 20,600 people who remain here live modestly, far below average state levels.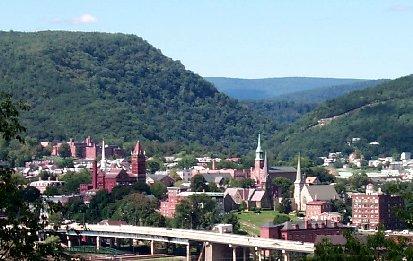 Salisbury, Md.
Annual percent change in estimated GMP 2014: -3.8. The population is growing and the community's effort is recognized nationally. Why then does this city of over 31,000 have one of the worst GMP growth estimates this year? The answer seems complicated, but relatively low salaries, mainly from local tourism, poultry farming, and education seem to be keeping citizens in a relatively low income bracket. Many haven't recovered from losing their homes in the recent recession. One newspaper article suggests that more tech startups with better-paying jobs could help this area make the grade.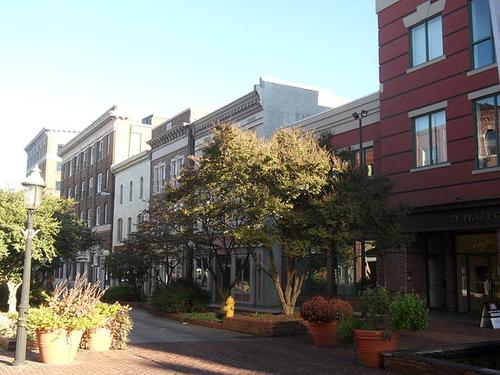 Hagerstown-Martinsburg, Md./W.Va.
Annual percent change in estimated GMP 2014: -2.2. Like Cumberland, Hagerstown-Martinsburg suffered from over-reliance on manufacturing. When plants closed, they left poverty behind. Though some reports have this metro area showing growth that's not bad, since population increases and the ongoing lack of economic vitality has eroded the ability of the area's 34,000-plus residents to purchase their own homes and otherwise aid the GMP. A recent report on Martinsburg in particular cites leadership as an area needing attention. It has unfortunately high levels of obesity. This metro area needs some careful planning to advance.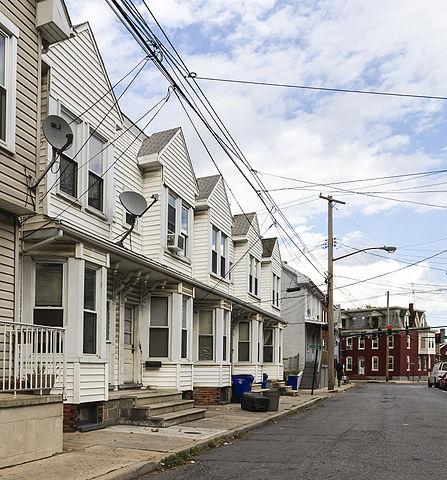 Santa Cruz/Watsonville, Calif.
Annual percent change in estimated GMP 2014: 0.0. The recession hit this area very hard, and its population of roughly 114,000 cannot all afford to participate in the renewed housing market. Unemployment is an issue, since many jobs were lost in the downturn. There are signs that increases in varied service jobs, such as healthcare, and a focus on entrepreneurs have this metro area headed in the right direction. New mayor Karina Cervantez also plans to focus on business incentives to create jobs for first-time residents and returning college grads.

Glens Falls, N.Y.
Annual percent change in estimated GMP 2014: 0.0. This municipality in the Adirondack region of New York State is picturesque and pleasant, but short on prospects for urban vibrancy. With a small population of roughly 14,000 that seems to be shrinking ever more, economic development is a priority. Medical device makers have established a foothold in the area, and jobless rates have dropped a bit. Good luck to the upstate underdog!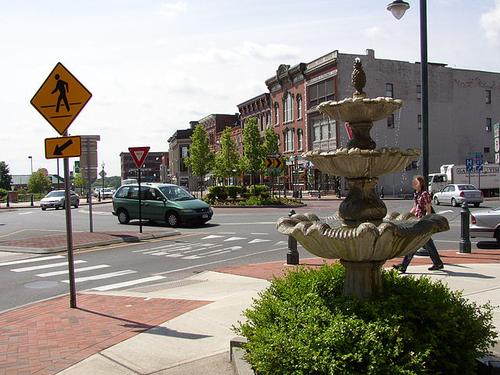 Wichita Falls, Texas Annual percent change in estimated GMP 2014: 0.0. This city of about 100,500 in north-central Texas has many attractions (see video below). It also features higher-than-average crime rates, high unemployment, a sluggish employment rate, and a high incidence of natural disasters. It's no surprise that this city's rebound from macroeconomic disasters will be slow.
Binghamton, N.Y.
Annual percent change in estimated GMP 2014: 0.0. This upstate city of over 244,000 has a solid presence of big employers, including government contractor Lockheed Martin and tech powerhouse IBM. So its unemployment issues, which could be worse, seem to be related to recessional cutbacks more than the city's innate issues. Still, high taxes and lower than average income for a US city militate against economic recovery.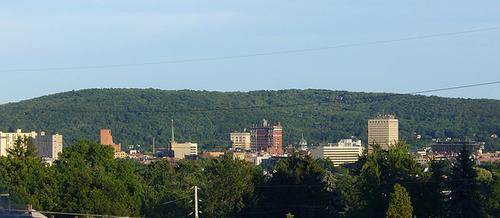 Related posts:
— Mary Jander, Managing Editor, UBM's Future Cities