Cities moving to greater use of IT and analytics can take a page from Singapore's playbook, particularly when it comes to hiring expert help.
This week, the city's Infocomm Development Authority of Singapore (IDA) announced ongoing efforts to promote big data projects, including hiring its first chief data scientist, Prabir Sen.
Formerly at Accenture, Sen worked as a chief management scientist, with an intimidating job description. Here's how IDA describes Sen in its promotional CV: "His expertise is in governing programs that require Econometrics, Game Theoretic Market Design, Behavioral Economics, Mathematical Statistics and Machine Learning."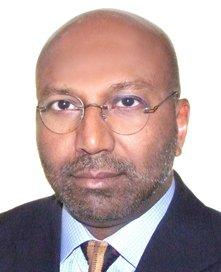 I'm not expert enough to figure out the common theme in Sen's impressive record. (I also don't know why all those qualifications are capitalized, but I defer to greater minds.) One thing is clear, though: Singapore's chief data scientist is someone talented enough to ask questions leading to better information -- and knowledgeable enough to do that in a range of tech formats.
"Prabir and the entire IDA team are committed to building deep domain expertise in the 'art and science' of interpreting data," said Steve Leonard, IDA's executive deputy chairman, at the opening of the EmTech Singapore technology conference yesterday.
If you have a few minutes, check out the video below, in which Steve Leonard explained IDA's mission at another event in 2013:
This ability to ask the right questions and interpret the answers from existing data is the basic goal of hiring analytics experts -- a task many city councils worldwide may feel unqualified to do alone. Candidates are, after all, people with really impressive and specialized expertise, who often command big salaries. Cities with limited budgets do well to proceed with caution.
But it may not be as tough as it seems to make the right choice. The main thing is to focus on getting someone with the ability to ask questions that turn up valuable information.
In a recent blog on Future Cities sister publication InformationWeek, writer Jeff Bertolucci says that straightforward attributes such as curiosity, focus, creativity, and attention to detail are essential traits in analytics candidates, regardless of fancy credentials.
In a recent Harvard Business Review article aptly titled "How to Start Thinking Like a Data Scientist," Thomas C. Redman, president of the Navesink Consulting Group, illustrates very simply the fundamental tasks involved in any analytics project, no matter what skills are added in. Asking questions, collecting information and depicting it graphically, and working progressively through a series of creative inquiries are the basic elements involved, no matter what sophisticated technology is the vehicle.
Another expert, Vincent Granville, has exhaustively parsed the various job descriptions for data scientists. He suggests that businesses (and by extension city governments) often look for "unicorn" candidates with "a skill mix that does not exist." This can end badly, especially if the candidate is expensive to hire.
"I encourage employers to seek out and hire people with strong potential and train them, rather than looking for the rare and expensive unicorn," Granville states in a recent blog. "It's sometimes easier to hire a software engineer or business guy (MBA) and have him learn statistics, than the other way around, especially at the beginning of a big project."
Singapore's IDA seems to have lots of confidence in hiring analytics experts to flesh out the numerous projects underway to advance its technology push. That push in turn is driven by the city's ambition to realize what McKinsey has predicted to be a potential $17 billion "value per year" in data and analytics for Singapore. "IDA has the goal of supporting Singapore's continued growth as a Smart Nation using data and analytics to improve the lives of citizens," said Steve Leonard in his EmTech Singapore speech.
Singapore has made itself a center of excellence in its pursuit of urban analytics. It's worth keeping an eye on how this major world city gets big things out of big data -- including the expertise to make it happen.
Related posts:
— Mary Jander, Managing Editor, UBM's Future Cities