Six Massachusetts cities
were awarded $1.8 million in grants
this week for their plans to collaborate across sectors on big, positive changes.
The six were picked from 20 cities that entered a "Working Cities" competition created by the Federal Reserve Bank of Boston in a public-private partnership (PPP) with Living Cities, a philanthropic umbrella organization of 22 institutions and foundations. Living Cities is headed by Ben Hecht, one of Future Cities' Top 100 City Innovators Worldwide. Also in the PPP were the Massachusetts Competitive Partnership (a coalition of the state's largest employers) and the Commonwealth of Massachusetts.
The Working Cities Challenge is summarized in the video below:
The contest was proposed to smaller cities in Massachusetts, having populations over 35,000 but under 250,000, which also qualified as having been manufacturing centers in the late 19th and early 20th centuries. These cities have historically lost their economic footholds with the obsolescence of industrial economies.
Each winning project had to feature collaboration across public, private, nonprofit, and philanthropic sectors. It also had to be "transformative" for lower-income citizens and capable of effecting "enduring change" over a 10-year period.
The Boston Fed's power PPP awarded four three-year "implementation awards" to cities as follows: Lawrence ($700,000); Fitchburg ($400,000); Holyoke ($250,000); and Chelsea ($225,000). Smaller seed grants of $100,000 each were given to Somerville and Salem.
Frankly, the descriptions handed out for winning projects aren't very specific. Even in longer form, the explanations sound fluffy. Example: For Lawrence, the award was given to a "plan to change the way its school system interfaces with the larger community by focusing on the direct correlation between economic and employment challenges amongst families and student success rates."
To me, this sounds less like a plan than a wish that's open-ended and tough to track over time. The situation isn't helped by the fact that the role of analytics and other forms of IT is being downplayed by the Working Cities team. So I phoned Prabal Chakrabarti, VP of the Boston Fed, to get more detail.
Chakrabarti confirmed that tech wasn't a criterion for any winning project. "You're not going to win on a technology idea," Chakrabarti told me. Instead, the focus was on the effectiveness of a project as a direct result of the collaboration across public, private, nonprofit, and philanthropic sectors.
The Working Cities Challenge PPP will monitor and measure the progress of each project over three years, deploying its own auditors as well as outside consultants. Each winner had to establish timeline goals by giving an expected project outcome after 10 years, working backward to set benchmarks for interim checking.
Chakrabarti explained that the entire Working Cities Challenge is a pilot project emanating from Fed research as part of its mandate to boost employment and economic growth. The Boston Fed, which works across six New England states, intends to extend the model to other states and cities -- and beyond -- once it's proven. "Other Reserve banks are looking at this. We need these cities to show progress... It's really a model."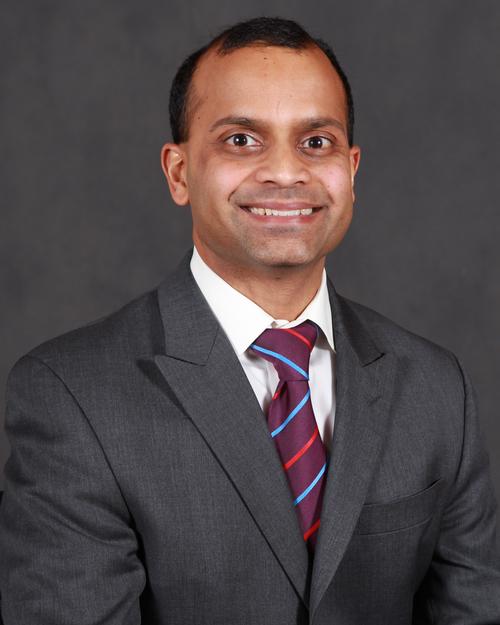 The Working Cities Challenge got the idea for its model from Living Cities, which created it for a project called the Integration Initiative, in which collaboration among leaders in the public, private, nonprofit, and philanthropic sectors has been applied to reversing the fortunes of low-income citizens in the US cities of Baltimore, Cleveland, Detroit, Newark, and Minneapolis/St. Paul. Fueled by $85 million in grants and flexible or commercial debt, the project was described by Ben Hecht in a Future Cities video last year:
Despite the resistance to any mention of IT in the contest literature, at least two of the winning cities plan data-intensive projects that highlight the role of IT. Fitchburg, for instance, plans to create a "report card," and in Somerville, a database linking youth with job resources is planned. Here is how the projects were described by Ben Hecht in an email to me:
Fitchburg is looking to build a data-driven approach to determining if they are successfully moving people out of poverty. They call it e-CAREnomics. Once developed, the idea is that an e-CAREnomics report card will enable leaders from public, private, philanthropic, and nonprofit sectors to measure health, education, public safety, community engagement, etc.

Somerville is looking to create an innovative model that infuses traditional workforce development programming with the use of mobile technology and social media in order to reduce unemployment of low-income, out-of-school youth.
Ultimately, the Boston Fed is not after technology, but a model that shows how important sectors can cooperate. While some of the funding will no doubt go to IT, that has been a secondary consideration. "The competition as a whole aims to promote collaboration," Chakrabarti says. "We need these cities to show progress... It's not about technology, it's about cross-sector collaboration."
If all this goes according to plan, the Working Cities Challenge just may have hit on a pattern other cities can use to solve problems. Nothing fuzzy about that.
Related posts:
— Mary Jander

, Managing Editor, UBM's Future Cities