Imagine an intercity train so fast it could take you from Washington, DC, to New York City in an hour.
That's just what's planned by a group involving Japanese and US officials, bankers, and developers. The challenge will be to sell the deal to US cities, as well as to state and federal officials in the corridor between Washington and Boston -- hardly an easy feat.
Last week, Japan's Asahi Shimbun news outlet reported that the Japanese government plans to offer $4.79 billion in loans to the US to meet half the projected cost of building the first leg of the project -- a high-speed train between Baltimore and Washington. The link would leverage super-fast magnetic levitation (maglev) rail technology, in which magnetism, not wheels, puts a train on its path. (See the video below for an explanation of the science involved.) The Japanese have developed maglev for decades, and trains are being tested for high-speed intercity connections from Tokyo to Nagoya and from Tokyo to Osaka, though these links won't be operational until 2027 and 2045, respectively.
If successful, the US train would be one of the world's fastest. Maglev technology raises speeds to 300 miles per hour. The effect is shown in the video of a Japanese test below.
Though it has been tested worldwide, maglev is operating commercially in just one city: Shanghai, where a maglev train between the city and the airport has run since October 2003. Ironically, China's maglev technology is based on international contributions from companies that once fostered ambitions of supplying the Chinese bullet-train market, only to be sidelined as Chinese state-owned companies took over the developments and made them their own.
It seems many maglev projects worldwide have for years followed a pattern of great beginnings followed by similarly sad endings. Part of the problem: Maglev costs more than other high-speed rail technologies. However, a lack of moving parts makes it cheaper to maintain over time, and its relatively quiet operation and lack of reliance on petroleum make it attractive.
The other problem, of course, is the technology's lack of traction, particularly in the US.
It's not for want of trying. For years, various US groups have promoted maglev projects, only to fail for lack of funding and government support. The Northeast Maglev LLC (TNEM) has an advisory panel of former state governors, federal transportation officials, and retired business executives ready to push for maglev acceptance and for federal funding that would bypass the need for state support.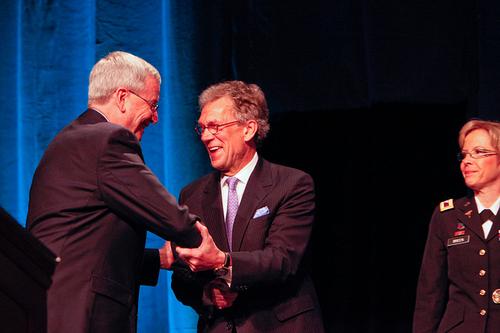 Good luck with that. Any big infrastructure projects seem doomed to fail in the US right now. Still, the maglev dream keeps coming back, each time a bit stronger. With some Japanese backing, who's to say it won't work -- if not immediately, then not too far down the road?
Related posts:
— Mary Jander

, Managing Editor, UBM's Future Cities