Could there be a connection between the future of cities and the new leader of the Roman Catholic church?
Stay with me on this one. As the new year starts, Pope Francis, one of the most famous people on the planet, is verbalizing messages that resonate with what urban leaders in the world's greatest cities have been saying for a long time. While he didn't invent these tenets, his support of them can't hurt the cause of creating a better quality of life in our cities.
The pope encourages recycling; takes public transportation (although he still drives a car in Rome as well); and endorses cycling as an alternative to cars.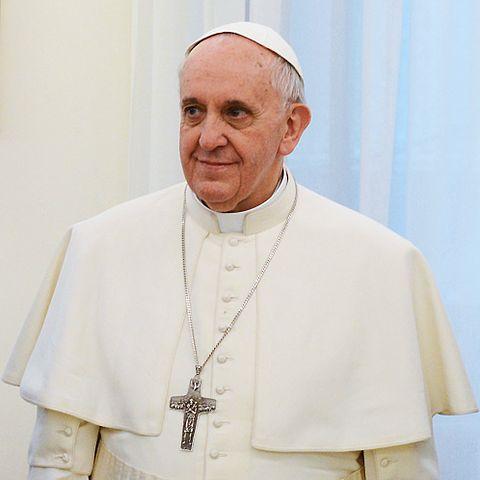 The pope also frames in moral and religious terms the humanistic philosophies of many urban officials and newsmakers. Consider what the pope told listeners in Vatican City on New Year's Day:
[W]e belong to the same human family and we share a common destiny... This brings a responsibility for each to work so that the world becomes a community of brothers who respect each other, accept each other in one's diversity, and takes care of one another.
Now, listen to new New York Mayor Bill de Blasio during his inaugural speech last week:
[W]hat makes today so special isn't just my family, but our larger New York family... We are called to put an end to economic and social inequalities that threaten to unravel the city we love.
There are other instances in which Pope Francis's values resonate with those of urban leaders. Below is a sampling:
On Climate Change
Jürgen Nimptsch, Mayor of Bonn, Germany: "We must continue to be active, cooperative and creative to ensure low-carbon development and increased resilience to climate change in our cities. This is tantamount to a secure future for humanity." -- speaking for World Mayors Council on Climate Change.
Pope Francis: "Take good care of creation. St. Francis wanted that. People occasionally forgive, but nature never does. If we don't take care of the environment, there's no way of getting around it." -- from meeting with the president of Ecuador, April 22, 2013.
On Ending Violence
Michael Nutter, Mayor of Philadelphia: "We can change things -- that I know. The question is, are we ready to do it? Are we willing to set ego aside, be vulnerable and hear things that none of us necessarily want to hear? We have to try right now, because our children are dying in the streets every day." -- from a Time Magazine editorial, July 29, 2013.
Pope Francis: "What is happening in the heart of man? What is happening in the heart of humanity? It's time to stop." -- from a New Year's Day speech, 2014.
On Taking Risk for the Greater Good
Roseanne Haggerty, Founder, Common Ground Community to end homelessness: "I'm a cautious person, but I'm comfortable getting my hands dirty right away as a way of learning to get a sense of how to take the next step. You've got to get close to the problem to see its dimensions. It may appear we take on big things, but our progress has been a series of incremental steps." -- from a Washington Post interview, 2011.
Pope Francis: "I prefer a Church which is bruised, hurting and dirty because it has been out on the streets, rather than a Church which is unhealthy from being confined and from clinging to its own security." -- from recent writings.
It's no accident that the new pope shares goals with progressive urban leaders. For cities to succeed, they must be liveable, peaceful places where cooperation rules the day. Even if you're not one of the 1.1 billion-odd Catholics worldwide, a positive message of sustainable, inclusive, and helpful living is surely key to a sustainable urban future.
Related posts:
— Mary Jander

, Managing Editor, UBM's Future Cities