Nothing tests a city's efficiency like winter snow and ice. When storms hit, preparedness and resilience become evident -- or not.
Over the past couple of weeks, North American cities have revealed the state of their snow readiness, with mixed results, highlighting the importance of incorporating key elements in any plan for dealing with foul weather.
In the Cape Cod area of Massachusetts, for instance, public agencies slow to respond to winter conditions were blamed by residents for over a dozen crashes.
While officials went on the defensive in Cape Cod, over in Boston, newly installed Mayor Martin J. Walsh named an acting "snow czar" even before taking office this week. On January 3, in the wake of a big snowstorm, Walsh appointed Michael D. Dennehy, Boston's public works assistant superintendent of waste reduction, to oversee the city's snow removal until a permanent boss is chosen.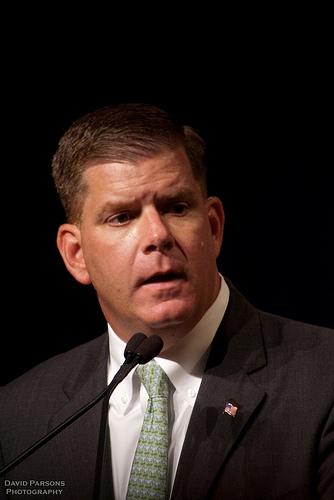 Dennehy's job will be tough. Many cities in northern climates, such as Boston and Chicago, have great snow removal policies and procedures in place. Still, the plans fail at times, and consequences can be disastrous, not only to public safety, but to city government as well.
"There have been mayors who have lost their jobs because of snow removal," former Boston Public Works Commissioner Dennis Royer told the Boston Herald newspaper. The list of mayors who failed to get re-elected after botching snowstorm response include former Denver mayor William H. McNichols Jr. and former Seattle mayor Greg Nickels, who was showered with criticism after a big storm in 2008.
What makes snow removal a difficult issue are the many moving parts involved -- literally. Equipment is required, and contractors must be hired to work it. Policies must be set about where and how plows operate and when. Business owners must take their share of responsibility to clear walkways, with fines imposed for stragglers. Technology can be deployed to smooth the operations, but there, too, IT experts are required to implement and oversee it.
Even a cursory perusal of typical urban snow policies turns up a list of key elements to consider. Among these are issues that can easily be overlooked -- to the detriment of cities. Here are some of those items:
Sufficient snow-clearing gear. A city must have enough equipment to handle projected snowfall. The city of Boston has 500 pieces of snow-plowing equipment to deal with 850 miles of designated roads. Chicago boasts a fleet of 278 big, heavy, "snow fighting trucks" to plow a whopping 9,456 miles of laneways, as shown in the video below; but the city also has retrofitted garbage trucks with "quick hitch plows to supplement the fleet."
The importance of having good equipment can't be overrated. In St. Paul, Minnesota, last month, Mayor Chris Coleman made changes to the public works department and its procedures when ice and snow remained on roads after a big snowfall. "[St. Paul has] always prided itself on the high quality of services it provides," Coleman told CBS Minnesota. "[But] the city did not live up to those expectations."
Use of chemicals. Most big cities can't fight snow without chemicals to melt ice and snow on roads. In colder climates, salt alone won't do. In St. Paul, for instance, the city has opted to deploy a mixture of salt, magnesium chloride, and sand, which melts ice in temperatures too cold for salt to work. In some cities, such as Chicago, environmental concerns led to the use of less toxic mixtures, including a mix of sugar beet byproducts and salt brine.
Snow-plow priorities. Most snow crews are given a very specific list of streets to plow first. Like triage lists in hospital emergency rooms, crews focus on main arteries, with side streets coming later. Highways are generally left to state transportation crews. Cities can avoid firestorms of complaint by making these policies clear to citizens ahead of time. It's also vital to warn citizens about parking bans in heavy snowstorms, which will ensure streets are clear for plows to do their work.
Chicago has raised the public information bar substantially with online services that give real-time views of where plows are working, along with a range of other clever apps.
Guidelines for how much snow to remove, and where to put it. Plowing snow doesn't always mean plowing down to the cement or macadam. Don Iveson, a councilman in Edmonton, Alberta, described a typical situation in a recent blog:
Council's Snow and Ice Control Policy calls for crews to 'blade' down to a level snow pack of 5cm or less. Some people like it – some people don't. Some people say don't do it because it leaves a windrow of snow across driveways and others say do it down to bare pavement, which would make an even larger windrow. Some say leave it as 'oatmeal' because it will pack down and call blading a waste of money. Welcome to Council's endless snow dilemma.
Clear expectations of citizens. Snow removal isn't just a burden for city government. In most cities, it is shared by local residents and businesspeople. The expectations of citizens are set in very specific codes that carry penalties for violation. In Boston, for instance, failure to remove snow and ice from sidewalks on commercial property results in a $200 per day fine. Managers of apartment houses who pile up snow to more than one cubic yard on sidewalks or streets in the process of clearing face up to $150 per day in fines.
These are just a few of the more important things cities must watch for when setting plans to cope with snowstorms. Is it any wonder that "snow czars" like Boston's Michael D. Dennehy are also logistics experts?
From where I sit, the weather in the Northeastern US isn't getting any warmer. Cities that don't get their snow removal acts together risk much these days -- including the well being of citizens as well as credibility.
Related posts:
— Mary Jander

, Managing Editor, UBM's Future Cities