What's a city manager worth?
That's the question emerging from news this week that five city managers in California earned over $400,000 in 2012.
Topping the list was Rick Warsinski, the former city manager of Buena Park, a city of 83,000, who retired early last year with a check for $545,394 -- not including his ongoing pension.
To put that figure in perspective, consider that Sheryl Sculley, the city manager of San Antonio, Texas, population 1.4 million, earns $355,000 annually. Chicago's Mayor Rahm Emanuel earns about $216,000, and Mayor Michael Bloomberg took a placeholder of $1. President Obama's official salary is about $400,000.
This isn't the first time highly paid city employees in California have made national headlines. Recently, the former city manager of Phoenix, Arizona, made the news when he moved to the same post at the much smaller city of Santa Ana, California, at the same compensation of over $315,000.
And three years ago, an entire city council in Bell, California, was carted off by police for funneling high municipal taxes into swollen salaries. See the video below:
It may be unfair to single out California, since cities anywhere on earth can fall victim to this kind of salary inflation. But the situations in Western US cities throw the problem into bold relief, and force questions about whether it's really fair to pay the manager of a small municipality of 83,000 more than his counterpart in a city of 1.4 million -- and more than the president of the United States.
These questions seem especially pertinent given the crisis in pension fund payouts bedeviling many large US cities -- including Detroit and Chicago, where Mayor Rahm Emanuel has stressed the urgency of the pension-fund issue.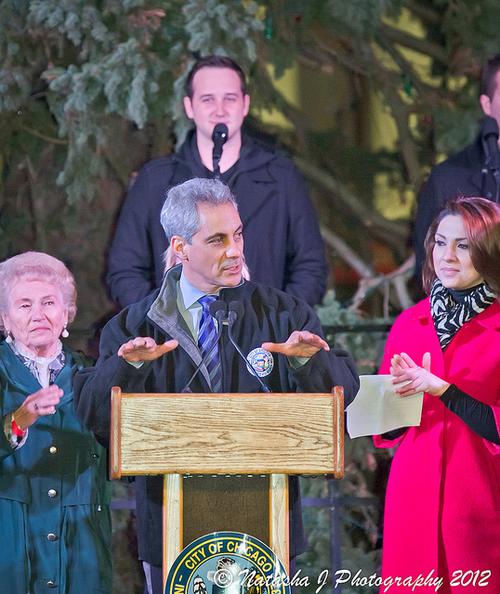 It's not that city managers don't deserve to be rewarded for their work. As urban chief executives, most are responsible for complicated budgets, large staffs, and ongoing resolution of contentious issues. The background required in management, finance, and accounting is usually significant for any large city. But by most accounts, a base salary in the $100,000 to $250,000 range would be considered typical, depending on the size of the city. After all, cities aren't public companies, and salaries are tied directly to the tax base. Whatever the city manager earns is taken from the pockets of citizens.
In recent years, those citizens have been more aware of city employees' salary levels, helped along by their own financial woes, as well as unpleasant wakeup calls like that of Bell, California.
Still, it seems many cities must learn the hard way. The city of Buena Park, California, for instance, fixed its payout policy only after signing the last city manager's headline-grabbing departure check. "It should be noted that Mr. Warsinski was a 32-year employee who cashed out many hours of accumulated sick and vacation leave prior to retiring -- a practice that has since been amended," stated city manager's office spokesperson Myrna Holmquist, in an email to me. Warsinski's replacement as city manager earns a base salary of $198,550.
It's all a call for due diligence. "[T]hese compensation levels are rising, and they're rising unchecked. Citizens are not calling foul," Autumn Carter, a contributing member of California Common Sense, a nonprofit think tank group based in Los Altos, told NBC.
Sadly, it seems many cities must learn the hard way to cry foul. To be more effective, they should see the ball coming and make the call before it hits the stands.
Related posts:
— Mary Jander

, Managing Editor, UBM's Future Cities