Conflicts over privatizing trash collection have taken center stage in cities worldwide, and there are no easy resolutions.
In Bogota, Colombia, the mayor is battling for his political life over his decision to fire city workers and privatize waste collection.
Farther north, the American continent is riddled with similar arguments. Detroit bankruptcy opened the way for private waste haulers -- a move aimed to save $6 million annually. In London, Ontario, plans to take waste collection and recycling private are back on the table after years of intermittent discussion. Chicago has rolled out privatized recycling collection via "blue carts" over the last couple of years. They are the latest salvo in an ongoing battle against waste in the city's waste department (subscription required).
Cities move to privatized waste management to save costs. Sadly, there is also a growing need to reduce the burden of costs associated with city employees. Some of these questions were recently debated in Harriburg, Pa., as shown in the video below:
Gradually, though, privatization of municipal waste management seems to be growing. According to the Waste Business Journal, in the US alone, waste collection is a $34 billion business. Cities control just 22% of that market, versus 35% in 1992.
Overall, privatization of waste management services seems like a good idea. In many instances, paying contractors can reduce the costs per household by half. The city no longer has to pay workers' pensions and healthcare benefits or maintain a fleet of vehicles for trash collection. But there are drawbacks. Sometimes service quality or frequency will suffer. Occasionally, the cost per resident can go up, depending on how fees are set. Also, private collectors typically don't take everything that public ones do, making it difficult for residents to dispose of certain kinds of trash, like Christmas trees.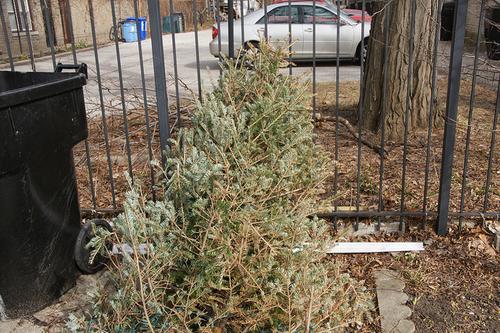 Overall, however, it's tough to argue against the efficiencies of privatizing municipal waste management. In Chicago, for instance, the move has been partial, but 600,000 households now have recycling as a result. "Recycling is now a reality for every neighborhood in every community, and we have made Chicago a greener, more environmentally friendly city," Mayor Rahm Emanuel said in an October press release. He also said privatization had reduced the costs of recycling there by $4.7 million in one year.
Chicago is also considering an ordinance calling for a review of city contractors' track record as taxpayers before giving out any municipal business awards. "Does it make sense for the hard-pressed city of Chicago to ladle subsidies on corporations who pay little or no income tax?" two aldermen asked in a editorial for Crain's Chicago Business. "If the people of Chicago are being asked to invest in a corporation, then we should know how that corporation has invested in us."
In any privatization, a city will make sacrifices. Whether they are worthwhile depends on how much the city spends on its own services, whether contracting is really advantageous all around, and whether privatization produces benefits beyond cost savings, such as being less wasteful with recyclables.
That's a lot to consider. For many cities, though, it's worth the exercise to figure it out.
Related posts:
— Mary Jander

, Managing Editor, UBM's Future Cities