As we mourn the loss of Nelson Mandela, international leader and visionary, let's not forget he was an urbanist, too.
In 1996, the South African leader introduced a document titled "The Urban Development Strategy - Remaking South Africa's Cities and Towns."
"Urban areas are the productive heart of the economy, but the majority of the urban population live in appalling conditions," Mandela wrote:
Urban areas are extremely inequitable and inefficient due to decades of apartheid mismanagement... By mobilising the resources of urban communities, government and the private sector we can make our cities centres of opportunity for all South Africans, and competitive within the world economy.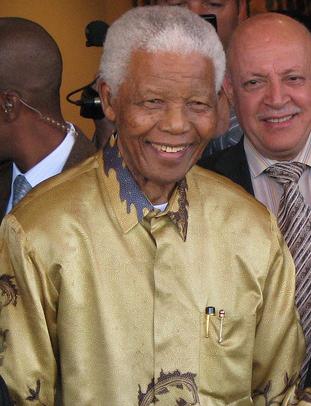 While others no doubt helped author this document collaboratively, Mandela's endorsement of it is significant. It shows how deeply aware he was of the complicated problems incurred by years of apartheid; and even though it was written nearly 20 years ago, long before the widespread use of the Internet, the issues this treatise raises and the solutions it proposes are still relevant for any struggling city.
Here is a sampling of some of the document's statements:
Environmental management must be integrated into local authority functions. Environmental considerations also feature prominently in the development of new approaches to land use planning.
The urban strategy... requires considerable change in the way South Africans have gone about their business... It also requires a partnership approach between the public and private sectors and communities.
In the future, then, the urban centres, particularly the metropolitan areas, will function to an even greater degree than today as the social, economic and demographic heart of the country.
Urban visions help to give direction, to identify and create opportunities, to create consensus, to mobilise resources, and, finally, to achieve results.
The next 25 years will see significant urban growth. This growth, coupled with economic expansion, will provide real opportunities to eradicate urban poverty and eliminate housing and service backlogs.
The cities and towns of 2020 will be... Sustainable cities marked by a balance between built environment and open space; as well as a balance between consumption needs and renewable resources.
How well did the government headed by Nelson Mandela achieve the aims set forth in this treatise? Many of the same problems face South Africa's cities now as in 1996, and many of the same goals for fixing them have been renewed. Still, the country's economic boom speaks to the benefits of democratic government, despite a range of enormous challenges.
Nelson Mandela's legacy is astounding; but though vision and leadership can be great, real urban change only comes from a massive effort involving many constituents. As one resident of Johannesburg commented to the BBC, Nelson Mandela did a lot for economic freedom, but, "It's up to us to take it forward. It's up to us now."
Related posts:
— Mary Jander

, Managing Editor, UBM's Future Cities