In a surprise ruling, a US judge has ruled that Detroit can proceed with the largest municipal bankruptcy in US history.
The court also opened the door to Detroit cutting pension plans to city employees and to negotiate other items owed by the city in order to shed an estimated $18.5 billion to $20 billion in debt.
In a widely quoted statement, Detroit's emergency manager Kevyn Orr said:
We are pleased with Judge Rhodes' decision today, and we will continue to press ahead with the ongoing revitalization of Detroit. We look forward to working with all our creditors – pension funds, unions and lenders – to achieve a consensual agreement on a restructuring plan that balances their financial recoveries with the very real needs of the 700,000 citizens of Detroit.
This unprecedented ruling to allow pension cuts puts federal law over state law, and it could open the way to other cities, like Chicago, that presently suffer financially from outsized pension debt.
The local branch of the American Federation of State, County, and Municipal Employees (AFSCME) union has already filed an appeal.
Detroit had over 100,000 creditors before Orr filed for Chapter 9 bankruptcy protection on the city's behalf on July 18.
Orr is now expected to present an action plan specifying cuts and discussing potential revenue sources within the next few days. Besides speculation that at least future pensions are on the block, there been talk that the city is open to selling museum art valued in the billions.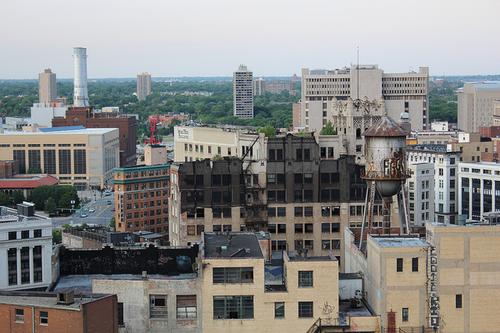 The ruling, the appeals, and numerous other issues are likely to keep the legal machinery around this bankruptcy rolling steadily for months, if not years.
Meanwhile, Detroit's citizens soldier on, despite ongoing lack of public services. Today, for instance, Detroit's fire commissioner, Don Austin, "agreed to leave office."
Could things be worse for this formerly robust industrial town? Perhaps. But it's also likely a glimmer of hope for future action has been spotted on the far horizon. Let's hope it grows to shed light on Detroit's darkest day.
Related posts:
— Mary Jander

, Managing Editor, UBM's Future Cities