A pension fund crisis is looming over US cities; and its landfall could devastate several major municipalities.
"Nationwide, pension costs are eating up more of city general funds, leaving less money to spend on day-to-day needs, such as garbage pickup or parks maintenance," states a recent Wall Street Journal article.
This isn't news: For a couple of years, it's been clear that US cities owe more than they're capable of paying to pension and healthcare funds for city employees. This inability to pay has pushed cities such as Detroit and Stockton, Calif., into bankruptcy court -- and it's calling into question the health of many other big municipalities.
Here are some of the information items being floated about the situation:
According to CNBC, cities nationwide owe more than $800 billion to pension plans.
According to investment researcher Morningstar Inc., as reported by CNBC, 25 of the most populated US cities owe more than $125 billion on their city employee pension plans.
Morningstar also says that Chicago is the city with the least-funded pension plan in the US. The city owes over $27 billion on its plan, which has caused Mayor Rahm Emanuel to issue dire warnings about a potential crisis.
NBR recently reported on Chicago's problems in the video below:

The Wall Street Journal, citing figures from Merritt Research Services LLC, reported earlier this month that in the largest 250 US cities, pension spending accounted for 10% of the overall budget in 2012, as opposed to 7.75% in 2007.
Citing a report by the Pew Charitable Trusts, the Newsmax outlet lists Atlanta; Boston; Charleston, W.Va.; Little Rock, Ark.; Manchester, N.H; New Orleans; Omaha, Neb.; Portland, Ore.; and Wilmington, Del., as the cities that owe the most on their pension plans -- in addition to Chicago.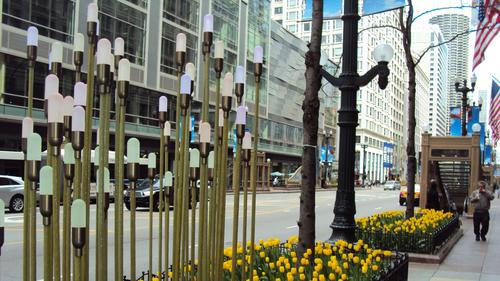 There are no easy solutions, experts say. But cities are looking at a few options. One includes restructuring pension funds, a tack favored by Mayor Stephanie Rawlings-Blake of Baltimore. The mayor has run into opposition by suggesting employees switch from a traditional pension plan to a 401(k)-style one.
Another approach is to get the pension plan money from a series of cuts, extra taxes on things like cigarettes, and reductions in budget items seen as non-essential. This is the approach favored by Chicago's Mayor Emanuel.
Yet another measure is to reduce future increases in pension plan payments. This was undertaken in Providence, R.I., through negotiations between the city and employee unions. "We were going to run out of money," Mayor Angel Taveras told reporters. "We were on the verge. We would have overcome bankruptcy, but it would have taken a decade. It would have been devastating. So we came together." The deal saved the city $178 million, reports the Huffington Post.
Cities will need a combination of these and other measures to help alleviate their pension plan woes. But one thing is clear: As citizens we need to start paying closer attention to what's happening over at city hall. Perhaps if taxpayers had been more willing to read the fine print of their budgets, instead of simply resisting any hint of tax increases, some of these problems could have been averted. It's tough to tell, but worth considering.
Related posts:
— Mary Jander

, Managing Editor, UBM's Future Cities