What's in a name? Ask New York's Mayor Bloomberg -- and mayors worldwide who hope to intensify their online branding via new city-specific Internet addresses.
Let me amend that a bit: Ask Bloomberg and others to weigh in once the great machinery of managing and selling these new addresses starts to unfold.
That is expected to happen late this year, when New York City residents and businesses should be able to start buying URLs with the suffix ".nyc" in place of ".com" or ".org."
New York last week became one of the first cities worldwide to announce the approval of its top-level domain by the Internet Corporation for Assigned Names and Numbers (ICANN). In a statement, Bloomberg and other city officials stressed the value of the suffix, which should work in a way similar to having a fancy Fifth Avenue or Madison Avenue address for a retailer or a Wall Street address for a finance firm.
New York City's government has turned for technical assistance with tracking .nyc addresses to Neustar, the company that manages the telephone numbering system for North America, and which also offers a range of technical and marketing services for companies using the Internet. In New York City's case, Neustar is fronting the $185,000 cost of applying to ICANN for the top-level domain suffix and will operate a registry of .nyc URLs resulting from the sale of addresses to businesses, organizations, and individuals by registrars like GoDaddy.
"Neustar believes the potential of .nyc warranted the financial commitments we've made to the City," stated Ken Hansen, Senior Director of Business Development, Registry Services, Neustar, in an email to me today.
Neustar will be collecting annual fees from registrars like GoDaddy for each name registered.
The city should also profit from sale of the new addresses: Rumor has it that Bloomberg will oversee the addition of a 1.5 percent tax on the purchase of .nyc addresses.
I could not get City Hall verification of Bloomberg's supposed decision before posting this blog. But given the momentum building for so-called generic top-level domains (gTLDs) in a host of municipalities worldwide, it seems likely to happen.
It's taken a long time for cities like New York to bid for their own domain names. ICANN has for years been embroiled in controversy over the introduction of the new gTLDs. Among the many concerns are fears that some sites will copycat trademarked names in order to gain Internet traffic and associated revenue from legitimate owners.
ICANN has barreled ahead despite these concerns, but there will be a cost -- and registrars for ICANN as well as their end customers will pay in time, trouble, and hard cash.
For instance, ICANN has established a Byzantine array of procedures for disputing or objecting to various gTLDs, and costs can mount to the tens of thousands of dollars. Add to this the rules, procedures, and fees for simply applying to ICANN for a listing, and the complexities are staggering. While registrars and registries will handle the heavy lifting, they will likely pass the costs of the hassles along to businesses.
ICANN continues to garner criticism for its overall functioning. According to KnujOn, an Internet watchdog group that monitors the Internet's Domain Name System (DNS), ICANN isn't doing its job. In a report sent to ICANN's president, Fadi Chehade, this past April (a link is available on the group's homepage), KnujOn principal investigator Garth Bruen said tests by KnujOn over the years have shown that "ICANN is falling short in its technical function and not acting in the public interest."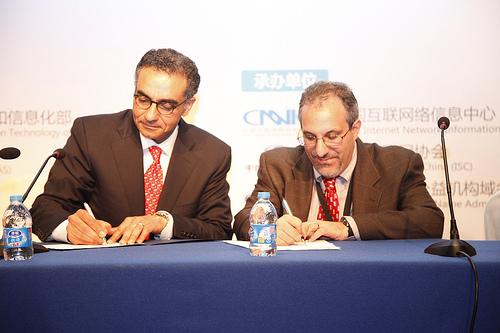 As the system of gTLDs unrolls over the next few months, a few scenarios could unfold: Cities and other entities may find gTLDs opening up enormous business opportunities on the web by attracting attention and traffic. Alternatively, cities could find the time and trouble invested in gTLDs just doesn't pay off. At the same time, ICANN's elaborate and expensive project could stall and possibly collapse under the weight of its complexity and confusion.
Here's a prediction: All of this will happen. Some cities will find success with the new gTLDs; others not so much. And ICANN will be forced to realize that it has shouldered more than it can carry alone. Eventually, the pressure could force some big changes to ICANN, especially if cities and other entities like the gTLDs enough to make them a big business. This is a space worth watching.
Related posts:
— Mary Jander

, Managing Editor, UBM's Future Cities