How can cities use public spaces to improve life for all citizens?
Ask the residents of Detroit, whose miserable downtown area is undergoing rejuvenation thanks to the unified efforts of a range of individuals and organizations, including the Project for Public Spaces (PPS).
In September 2012, PPS and several other organizations met in Detroit for a brainstorming session sponsored by Rock Ventures, a company owned by Dan Gilbert, the multi-billionaire founder of Quicken Loans. PPS brought to the table expertise in planning public spaces that has spanned more than 35 years since the nonprofit's founding by Fred Kent, who was a student of the urbanist William H. Whyte.
"We proposed developing a Placemaking vision for the major public spaces, and refining the plan through the Power of 10 concept," PPS vice president Meg Walker said in a blog post, referring to one element of the group's framework for placemaking. Here's how the blog post explains it:
The Power of 10 framework suggests that a great city needs at least ten great districts, each with at least ten great places, which in turn each have at least ten things to do. Great public spaces produce an energy and enthusiasm that spills over into surrounding areas.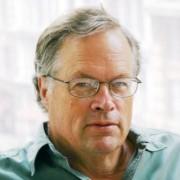 PPS followed up the Rock Ventures charrette with a series of workshops and suggestions involving various stakeholders, including the municipal government, the Detroit Entertainment District Association, M-1 Rail, Ilitch Holdings, the Downtown Detroit Partnership, and the Detroit Economic Growth Corporation. A resulting document on a "Placemaking Vision for Downtown Detroit" describes the work under way to make the area "a place you drive to instead of one you drive through."
Naturally, there are questions about the success we can expect to see in Detroit, especially given the city's long, sad history of bad governance. Still, PPS can claim a range of success stories worldwide based on its principles of placemaking.
"We have no problem getting project work," Ethan Kent, a PPS vice president and the founder's son, told me. PPS has worked in all 50 states and 43 countries, adding to its core staff of 25 with partners as needed. Most of the work involves advising city governments about how to help build a community's capacity to develop public spaces that advance a higher, more sustainable quality of life.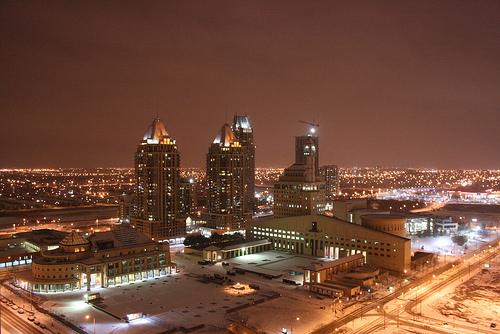 For instance, its latest announcement involves collaboration with the group Livability Solutions to give nine US communities "free technical assistance" as part of a grant from the Environmental Protection Agency. For example, Valley Metro in Phoenix will receive help in advising city officials on how to track usage data and other indicators to create more effective public transit services.
The free work is no surprise: PPS maintains an annual budget of $3 million to $4 million, and Kent says it's not planning on corporate growth. Its mission is to advance the vision of placemaking as a "tool for improving a neighborhood, city, or region."
It's a grand plan, and apparently one that's having an impact on cities worldwide. Not bad for a 25-person nonprofit -- and certainly an example worth emulating.
Related posts:
— Mary Jander
, Managing Editor, UBM's Future Cities