New York City is hosting 2,721 dogs and their owners, handlers, and judges this week during the 137th annual
Westminster Kennel Club Dog Show
(WKC) -- an event that draws attention to the city, to dogs, and to the benefits and drawbacks of dog shows and of urban pet ownership in general.
As they do every February, the champion representatives of 187 breeds and sub-breeds from all over the US (along with some from Brazil, Germany, Croatia, the UK, France, Japan, and Mexico), have descended on Madison Square Garden and Piers 92/94 at West 55th Street and 12th Avenue. (Check out the WKC's site or free mobile app for more information.)
The Hotel Pennsylvania, directly across the street from the Garden, is show central -- featuring a "dog spa" room filled with wood chips ready to catch waste. Famous restaurant Sardi's gets a special health department dispensation to serve the Best in Show winner a celebrity meal. Though taxi drivers don't take dogs, limos, vans, and private vehicles are queued up in local parking facilities.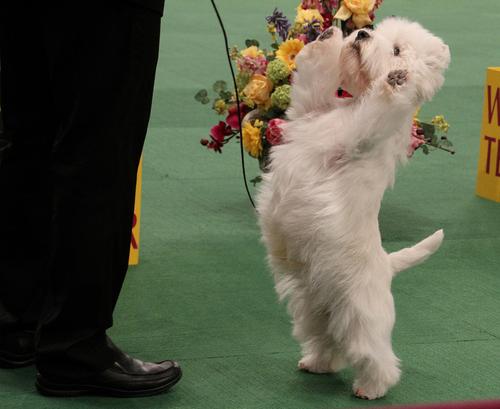 Someone's making money on this, though it's not really the WKC itself. The organization's annual revenue is only around $2.15 million. But hotels, concessions, handlers, visitors, and dog afficionados spend big in the show neighborhood. According to one study sponsored by the American Kennel Club (AKC), traveling dog show attendees in general spend an average of $337 per person to watch prize pooches take home the trophies. According to the American Kennel Club, dog fans spend over $330 million a year on dog shows nationwide.
"Conclusion: A dog show will provide a significant positive economic benefit to the host community," the AKC states.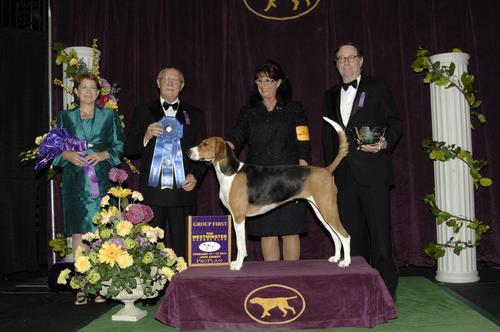 Dog shows can be marketing tools as well, spawning Twitter feeds and providing the multi-billion-dollar pet industry with grist for its analytics mill.
The Westminster show also brings up issues of keeping pets in urban areas. For instance, the Hotel Pennsylvania's dog "bathroom" facilities (described above) put the spotlight on the perennial issue of urban dog waste. The hotel has created its own solution. There is also a kind of portable lawn potty that siphons off urine, leaving the question of solid waste open.
Enter pet waste composting, which at least one city farmer in Vancouver advocates for ornamental plants. The US Department of Agriculture also offers guidelines on pet waste composting. In some cities, such as in Portland, Ore., companies like the Green Pet Compost Company offer a pick-up service that combines pet waste removal with eco-friendly recycling.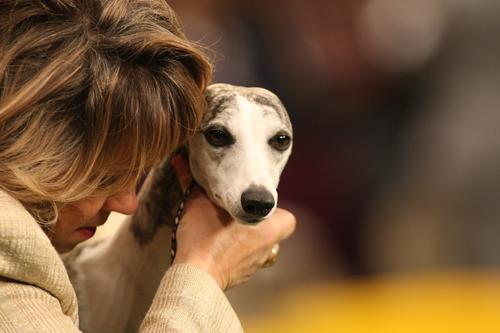 The Westminster show prompts other discussions. Despite progress in pet ownership, some folks object to dog shows in general, saying they encourage inhumane breeding, puppy mills, and other undesirable trends. On balance, show supporters claim that reputable breeders keep the breeds pure and ensure healthy animals.
There are other benefits to being a champ, such as the entrée to help in emergencies. The rescue "dogs of 9/11" were paraded at Westminster to a tearful standing ovation in 2002. Earlier this year, one Bernese Mountain Dog named Juju, who is now showing at Westminster, was part of a select team of therapy dogs used to help ease traumatic tensions after the recent elementary school massacre in Newtown, Conn. "Juju was asked to sit in on sessions to help ease tensions," said the mother of the handlers. "Even just for a moment minds opened again to relay their feelings while petting Juju."
One thing is clear: No matter how one feels about the Westminster show, it's here to stay in New York. So far, the benefits to the city, both in hard cash and ripple-effect publicity, present a great argument to keep the show going.
By the way, if you're interested, the WKC offers live video from the judging rings all day today. Check it out.
Related posts:
— Mary Jander
, Managing Editor, UBM's Future Cities