Foreclosure -- it's a nightmare that haunts many cities, in the US and beyond.
Here's how these events often go: The first townhouse on the city block goes into foreclosure, taking just a few months to become an official eyesore. Weeds grow up to the windows, which show breakage from vandals. The paint peels, and part of the roof caves in. When the next-door neighbors then have their home appraised for sale, they discover its value has dwindled by roughly $5,000, thanks to the blight next door. They eventually manage to sell their home at a loss, but the young immigrant family who purchases it falls on hard times. By the following year, that home too is in foreclosure, and the weeds claim it. Another year later, two drug dealers are arrested for harboring addicts and prostitutes in both abandoned houses.
The above scenario is common for too many cities. When properties are abandoned, it can take years to clear up the paperwork that allows them to be sold. In the meantime, the city loses money, not just on taxes, but also on the services required to keep the properties from becoming health hazards and criminal hangouts.
Enter land banks -- nonprofit groups, typically government affiliated, that let cities buy up foreclosed properties, clear titles, and either renovate or sell, often according to municipal plans for land use that circumvent unwanted development. It's an approach that's been building momentum over the last decade, with recent news showing a flurry of activity.
Just this month, Cook County, Ill., officials approved the creation of a land bank that will speed up the renovation of dilapidated homes in the Chicago area. "This landmark ordinance will help the County combat the foreclosure crisis that has decimated communities," Cook County Board President Toni Preckwinkle said in a county blog post.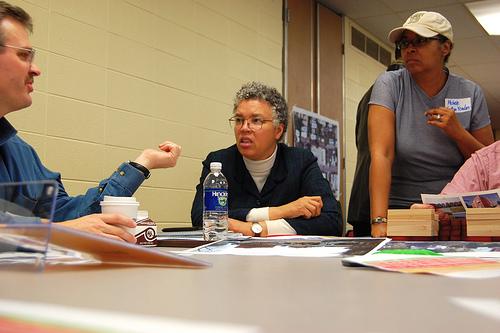 Other US land banks -- in Detroit, Philadelphia, New York's Long Island, and elsewhere -- are starting up or showing spurts of growth.
There also are longstanding land banks in Atlanta, Cleveland, St. Louis, and Genessee County, N.Y. Internationally, land banks are regularly cited in news reports from Tokyo to Vancouver.
Not every land bank is welcomed by the community, nor is it necessarily successful right away. In some instances, funding is an issue, which can lead to political snarls. In Albany, N.Y., for instance, a proposed land bank was voted down recently after a political firefight in the county legislature. At issue was the role of state funding in the proposed project.
Land banks may not work for every city that has a problem with blight. But depending on the underlying model, these entities can be dramatically beneficial. In Ohio's Cuyahoga County, home of Cleveland, hundreds of homes have been renovated, which legislators credit for helping the city start to move past the devastating experience caused by the national foreclosure crisis.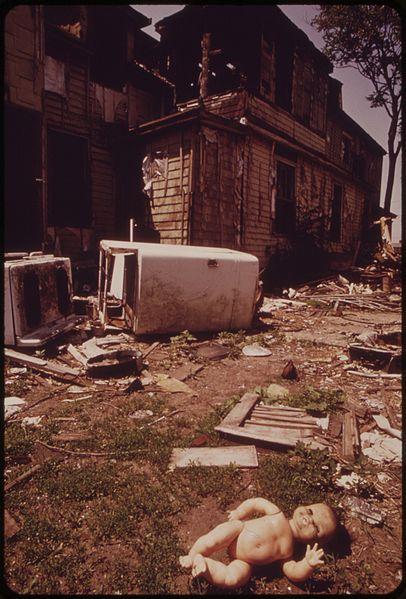 The Cuyahoga County land bank makes money on penalties and interest attached to unpaid taxes. Then it works with specific partners, such as the City of Cleveland, to demolish vacant houses and make sure the land remains part of the city's overall strategic plan.
This land bank uses technology to streamline the process of finding and dealing with foreclosed property. Specifically, it gathers data about the liens, taxes, deeds, and other aspects of foreclosed houses from multiple sources. "Coordinating these diverse databases into a useable, strategic research tool results in strategic acquisitions of properties as well as strategic dispositions," Gus Frangos, president of the land bank, told the Center for Community Progress last year.
Frangos recently joined city and state officials, including Cleveland Mayor Frank Jackson, at the site where an eyesore property was being demolished. "The event was not to focus on that day's demolition," Ohio Attorney General Michael DeWine said. "It's about carving the cancers out of our neighborhoods, which are not going to be what we want them to be as long as houses like this one [at 6179 Morton Avenue] are left standing."
Sounds like a plan.
Related posts:
— Mary Jander
, Managing Editor, UBM's Future Cities