Manufacturing is returning to the US, researchers say. This "reshoring" trend has spurred hopes that US cities formerly abandoned for cheaper sites in China could see it all come home.
According to several sources, those hopes may be justified to some extent -- but city councils should not set their expectations too high.
Talk of reshoring started a couple of years back, as US companies with Chinese manufacturing operations became disgruntled with growing wages, rampant intellectual property theft, and quality control issues in that country. Subsequently, reports such as one from the Boston Consulting Group released in April 2012, which predicts that millions of jobs and billions in revenues are set to return to the US, fueled the reshoring craze.
"Companies are realizing that the economics of manufacturing are swinging in favor of the US, for goods to be sold both at home and to major export markets. This trend is likely to accelerate starting around 2015," said Harold L. Sirkin, a senior partner at BCG, in a prepared statement.
Cities benefiting the most from the US manufacturing resurgence include those that traditionally have led the way in technology, electronics, aerospace, and automotive industries. So it's no surprise to see Seattle; Salt Lake City; and Dearborn, Mich., on a list of the top 10 "Cities Leading the US Manufacturing Revival," which was posted by urban development scholar Joel Kotkin on Forbes' website in May 2012.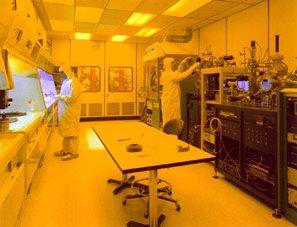 Supply chain trends are making some cities more attractive to reshoring firms than others. As customers demand faster delivery, having fulfillment sites close to home will be more important to US firms.
Logistics also play a role. If it's cheaper to get a shipment of parts from Texas to New York by rail or truck than by container ship from China, US cities will benefit. Further, North American cities affected by the upgrade to the Panama Canal are intent on using their proximity and expanded capacity to enhance supply chains.
Incentives paid by city and state governments to attract industries to return stateside cannot be discounted; four of the 10 cities cited by Joel Kotkin's study as benefiting the most from the reshoring trend are located in Texas, which spends more than any other state (about $19 billion annually) on incentives to industry. Still, payouts won't hold up if a city can't deliver the right mix of logistics, labor skills, and environmental benefits.
For their part, cities should take care not to set expectations about manufacturing reshoring too high. Some experts warn that even as manufacturers continue to return to the US, an equal number will move out of China to other, cheaper countries. A 2012 report from the Hackett Group consultancy states:
The reality is that the net amount of capacity coming back barely offsets the amount that continues to be sent offshore. Our study confirms that China's relative competitive position is indeed eroding rapidly, to the detriment of its overall economy. However, few of the low-skill Chinese manufacturing jobs will ever return to advanced economies; most will simply move to other low-cost countries.
US cities may be seeing a manufacturing renaissance; but the same cities will not see a return to the kind of manufacturing macrocosms they once enjoyed. Still, building infrastructure to support the kind of industry that's heading home will improve the prospects of cities that look ahead.
Related posts:
— Mary Jander
, Managing Editor, UBM's Future Cities