Zoning, whereby city governments set limits on public land usage, is driving lower-income workers away from thriving metropolitan areas and banishing them to cities with limited upward mobility.
That's the conclusion a few experts have reached -- and the latest salvo in the ongoing war over what is known in urban studies as NIMBY (Not In My Back Yard) politics.
In a blog last October, New York Times writer Binyamin Appelbaum summed up the situation:
Basically, the economy works best when people can move where their skills are most valued. But for low-skill workers, the high price of housing means the cost of living in those places often exceeds the benefits of working there...

High housing prices are the result of public policies that discourage new development. Those policies are generally embraced by the residents of wealthy areas, who benefit, at least in the short term, from restrictions on the supply of new housing.
Zoning goes hand-in-hand with NIMBY politics. In neighborhoods where home values are high, residents tend to resist a range of intrusions -- public housing, group homes, transit networks, and even upper-income development (viewed as potentially raising property taxes). Often, this resistance is reflected in local zoning ordinances -- against certain types of construction or against development in certain areas. Where zoning permits development, residents protest.
In California's Marin County, for instance, neighbors have waged long, tough opposition to a request by landowner and Hollywood filmmaker George Lucas to further expand a film studio on his 6,000-acres-plus property. As a result, Lucas abandoned his request, and in what some observers view as a vindictive and symbolic move, opened talks with a developer about building low-income housing on a key site called Grady Ranch.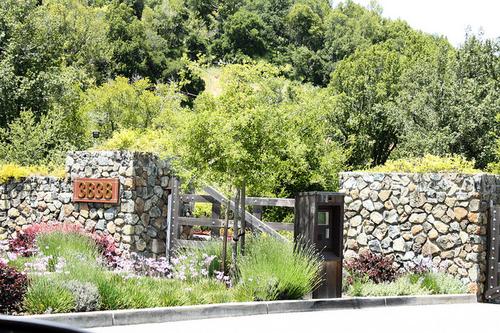 The Marin County situation illustrates how zoning battles can escalate into a war of municipal appeals and litigation. It also exposes the ugly underbelly of NIMBYism: "I love the idea of poor people as punishment," quipped blogger "Mike the Mad Biologist" in April 2012.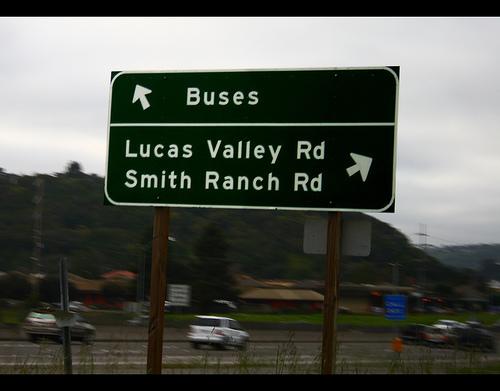 Besides limiting lower-income citizens, NIMBY and associated zoning laws can keep neighborhoods from reaping the benefits of development. In many instances, build-outs that might produce jobs on brownfield sites, expansion that could benefit otherwise underused locations, and the introduction of facilities that could lead to further community benefits are overlooked in the haste to condemn anything vaguely threatening to the status quo.
In fairness, the motivation behind NIMBY objections can be traced to fear of losing the value of one's most precious asset. William Fischel, a professor of economics at Dartmouth College, who has written extensively on the zoning issue, maintains that a home is often the owner's chief source of financial security. It can be insured against theft, flood, fire, and other external disasters, but not against what might occur as a result of development.
In one of his first publications on the topic, Fischel wrote: "NIMBYism makes perfectly good sense if you think about the... fact that there isn't any way to insure against neighborhood or community-wide decline."
Fischel proposes home value insurance as one among several possible solutions to the issue of knee-jerk NIMBY politics. In an email to me he wrote:
My thoughts:

Home value insurance, possibly subsidized, would help.
Limits on external lawsuits. Lots of localities are in fact friendly to development, but they get whipped around by Friends of xxx lawsuits for not having investigated the environmental impacts on turtles, marzipan, and potential extraterrestrials. Courts should consolidate claims (some state legislation would help) rather than let them come in one after another.
Make communities pay for open space out of their own pockets. If they want to preserve farmland, make the local taxpayers come up with the dough rather than downzoning it.
Reform of conservation easement donations should happen before they become the main vessel of exclusionary zoning.
Require historic districts to be actually historic by some objective standard.
Put upper limits on the homeowner mortgage deduction. This is a good idea for many reasons, but it might help pull down the excessive interest in home values that motivates NIMBYs.
Fischel isn't alone in proposing the elimination of knee-jerk NIMBYism. But long-entrenched assumptions about land use don't die easily. Economic hardships aren't easing the situation. Further, it's clear that in some cases, the need to preserve historic or environmental assets should trump development.
Perhaps the best hope for zoning improvement and an end to NIMBY is an attitude of openmindedness. Even a small amount of this could help bridge the gap between constructive proposals and objections -- a gap that restricts both rich and poor and is reflected in urban zoning that leads to more problems than it solves.
Related posts:
— Mary Jander
, Managing Editor, UBM's Future Cities