Securing cities calls for the coordination of CCTVs, monitoring systems, and rescue forces. This is a job for an emerging set of physical management information systems (PSIMs).
Case in point: Baltimore, Maryland.
It was a dream come true for city officials when their city was picked to host five annual IZOD Indy Car Series Grand Prix races, starting in 2011. But for this city, with one of the nation's highest crime rates, the race brought not just projected revenue but responsibility. At stake was the safety of over 100,000 visitors, sponsors, and fans.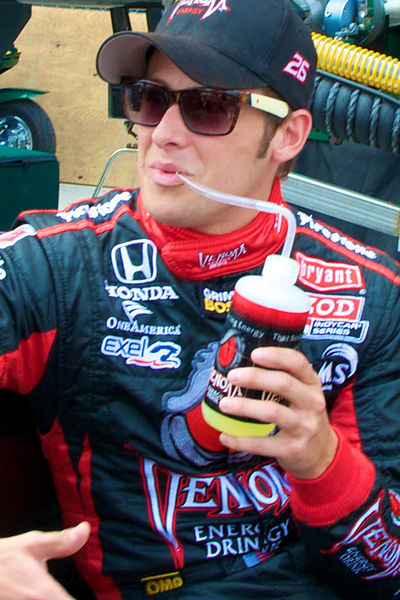 It was time to upgrade Baltimore's five-year-old "CityWatch" monitoring system, a command center that tied together video feeds from various city locations with things like gunshot monitors, using the information to trigger police dispatches. Hosting a big race meant the city would have to expand CityWatch to coordinate a range of other functions, such as traffic management. This required integration with lots of agencies, devices, and systems.
City officials picked a PSIM vendor named VidSys to set up hundreds of command centers throughout the city, tying in video and data from transportation, police, and public safety systems, not only within Baltimore but from from state agencies.
A VidSys whitepaper describes the result:
In total, the project involved integrating 779 CCTV/NVR/DVR feeds from several participating agencies around the race area. These systems came from the Baltimore City Police Department, City DOT, CitiWatch, City Fire Department, FBI, State DOT, State Highway Administration, Maryland Transit Authority, and Hilton Hotel, as well as GPS based responder locations, that provided real time data in support of activities taking place in the City....

For example, the software was able to identify stopped vehicles, free traffic congestion, and find people on rooftops deemed unsafe.
"One complete view of unfolding situations allowed our first responders from multiple agencies to more quickly and efficiently identify and verify situations and work with each other for a faster, more coordinated response," said Sheryl Goldstein, Director of the Mayor's Office on Criminal Justice, in a prepared statement.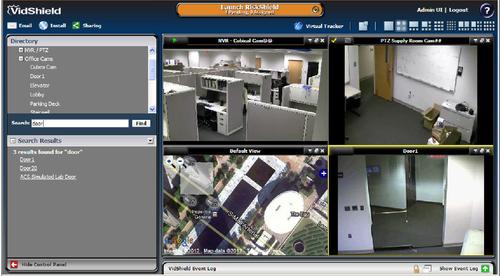 The City of Baltimore lucked out with the VidSys software in another way: "The system did not cost the City anything except for the internal costs associated with it (our own engineers who had to dedicate their time and a couple of small equipment purchases)," wrote Stefan Thomas Waters, director of technical operations for the CitiWatch project, in an email to me. "All of the costs associated with VYDSYS and their integrator at the time (Gantech) was waived as this was deemed a 'free demo' for the City."
Baltimore is happy with the system. "We... will be/are moving forward," states Waters. "In fact, we have used VIDSYS for a number of other events since the initial Grand Prix including the second Grand Prix and the Sailabration event."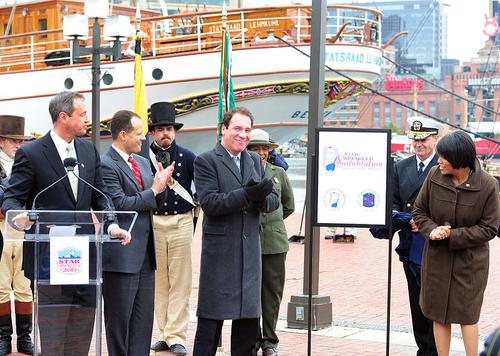 Baltimore is just one example of PSIM applied to managing city safety. Other PSIM vendors, including ADT, CNL Software, and Nice, say business is brisk.
Their claims are supported by research. According to a report released this summer by Frost & Sullivan, PSIM sales worldwide were just $142.9 million in 2011 but could reach $2.79 billion by 2021. IMS Research says that while the global PSIM market scored less than $100 million in revenue in 2011, sales had doubled since 2009.
The PSIM vendors are challenged to get their message across to city council buyers, experts say. The overall trend continues to favor vertical applications of the technologty -- to water and transportation system, for instance. Further, the integration work required to link a central console system to a range of monitoring devices is costly, and connecting to older analog equipment can be challenging.
But cities are starting to understand the value of a city-wide, integration PSIM system. "As the market is maturing, people are starting to ask the right questions," said James Chong, founder and CTO of VidSys, in an interview this summer. "It used to be that it was only physical security professionals who wanted to know what else a PSIM system could provide to an organization. Now inquiries are coming from the IT systems management side as well."
Related posts:
— Mary Jander
, Managing Editor, UBM's Future Cities