Taxicabs, part of the street scene in most major cities, are getting the evil eye from environmentalists, though it may take years to replace gas-guzzling cabs with greener alternatives.
In New York City, for instance, the taxi and limousine lobby effectively scuttled Mayor Michael Bloomberg's plan last year to cut carbon emissions from cabs by introducing a fleet of hybrid vehicles.
The New York cabbies complained that hybrids are expensive and prone to breakdowns. Their opposition was upheld when the US Supreme Court denied New York's right to set carbon emission rules. Instead, cities must defer to federal legislation, the court noted in refusing to hear the city's appeal.
In place of hybrid cabs, New York adopted Nissan's gas-powered NV200 as the city's official taxi last fall.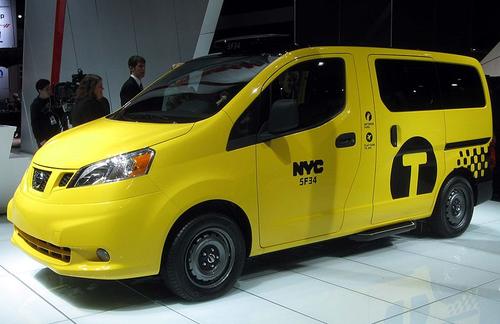 The choice has failed to impress the environmentally conscious -- and it has made New York a bad example when it comes to carbon reduction.
San Francisco, in contrast, has adopted hybrid taxis to the applause of the resource conscious. According to Paul Gillespie, the former president of the San Francisco Taxi Commission, Los Angeles has converted nearly half of its cabs to hybrid vehicles. San Diego, Chicago, Boston, Cambridge, Mass., and several Canadian cities are making similar moves.
"Cutting greenhouse gas emissions substantially and quickly is the most crucial issue of our time, and taxis and other private for-hire vehicle fleets are a great place to start cutting," Gillespie told me in an email. "Everybody wins when hybrid taxis replace gas guzzlers; better local air quality, reduced GhG emissions, less spent on imported oil, and money in the pockets of hard working drivers."
Sadly, New York and some international cities aren't making the necessary moves to improve the carbon emissions of their taxi fleets, according to Gillespie, who founded lowcarbontaxis.org and co-founded the California Clean Cab Partnership to improve the situation.
Progress may come in forms other than hybrid cabs. This week, New York's City Council may approve laws defining the pricing parameters of pedicabs, which have been prone to scammers. Elsewhere, there's talk of public transportation fueled by natural gas, which, though not electricity, is still a bit less resource-intensive than gasoline.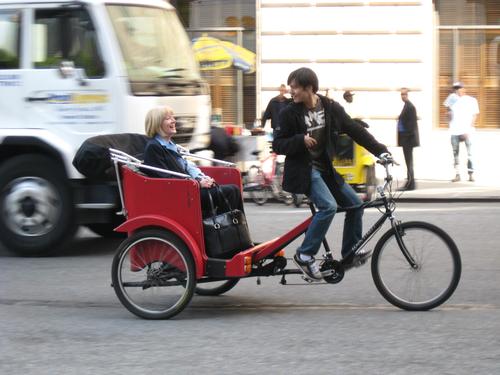 The world's cities, including New York, are learning that revamping taxis will be key to improving the quality of life among future urbanites. But views differ -- and lessons continue -- regarding just how to reach that better place.
Related posts:
— Mary Jander
, Managing Editor, UBM's Future Cities