In an effort to solve the "Where am I?" problem in inside settings, Google began working last year toward
mapping the indoors
of locations like malls and airports.
It might be challenging for Google to acquire indoor mapping information from building owners, but that's the least of the problems with indoor positioning. GPS -- a satellite system that was originally put to good use by the military -- has become a veritable consumer staple in cars and smartphones. But while it may tell you which way to turn when you are walking up to a city intersection, it does not work well indoors, especially in multi-floor urban buildings.
Enter the In-Location Alliance. In August 2012, Nokia announced that over 20 companies had joined together to form the Accurate Mobile Indoor Positioning Alliance, a.k.a. In-Location. (There are actually many different approaches under investigation for improving indoor location, but we will be focusing on this one.)
So, how will this impact the need to improve location accuracy in urban environments? And, how will improved location accuracy improve opportunities for location-based services, such as retail-push advertising? I talked to Svein-Egil Nielsen, director of emerging technologies and strategic partnerships at Nordic Semiconductor, a member of the alliance.
The In-Location Alliance is focused on specifying technologies that use a set of trackers or tracking devices in order to provide accurate location information in indoor environments. But, how accurate is it really going to be? According to Nielsen, inside a building, such as a store, shopping mall, or airport, "the accuracy of the location will be so good that it will be possible to serve up push-advertising for the product or service you are standing next to. Standing next to a shelf with Cheetos, you can get an offer for Cheetos."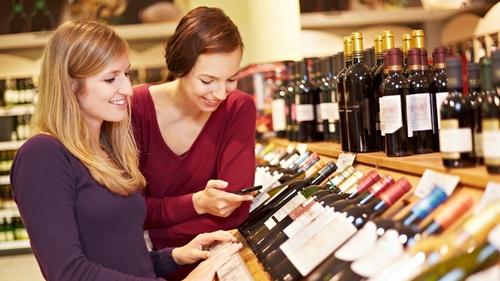 To make this happen, the alliance is looking at Bluetooth 4.0 and WiFi. I asked Nielsen if the alliance was looking into any other technologies, and he said no, explaining that the group does not believe any other technology can achieve the level of accuracy that Bluetooth 4.0, or in particular, Bluetooth Low Energy, and WiFi can.
The challenge, of course, is to make indoor locations work with the pinpoint accuracy of the Cheetos display. But Nielsen tells me that several companies have already demonstrated solutions that will track the location of physical devices (asset tracking) and ones that provide accurate location to a mobile phone.
"Specification work has started in the Alliance as well as in the Bluetooth SIG [special interest group]," Nielsen says. "I am not aware of any significant technical challenges that still remain to be solved."
Hooray! So if you are burning up for those directions to the Nordstrom's Champagne Bar, a coupon for party snacks, or perhaps the way to the airport restroom (maybe even the one with the shorter line?) your wish should come true sometime in 2013 with the introduction of a mobile phone with this advanced capability.
Seriously, though, this will be an excellent advancement for emergency services, and a boon to many of the safety applications in our urban environments.
Related posts:
— Janine Sullivan Love, Senior Editor, Test & Measurement World, Contributing Editor, EDN