Cities have always had a certain appeal. And that appeal keeps growing: The
World Health Organization predicts
that 6 out of 10 people will live in urban areas by 2030.
So, the focus on cities as the engines of economic growth and human prosperity continues unabated. Yet cities face unprecedented challenges in the context of the rapid, mega-scale urbanisation in developing economies, and the need for extensive renewal in historic centres. Coalescing pressures include population and demographic change, austerity, resource scarcity, environmental degradation, heightened weather extremes, changing consumer demand, and the inequity of heavily polarised social mobility trends.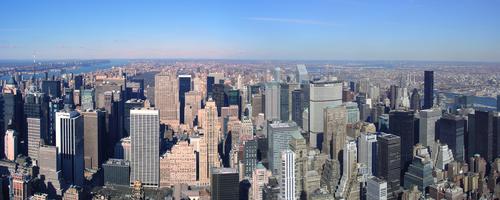 These pressures are central to the urgency of sustainable development, and are amplifying rapidly. Yet sustainable development has been one of the most disingenuously applied concepts in urban management across the world. Classically, the failure has been to disregard the fusion of positive social, economic, and environmental outcomes. The common temptation of many public authorities, agencies, and businesses operating in the urban development arena has been to focus on the single pillar of sustainability that appears to align most closely to the principal function of the organisation. An economic development agency, for example, will typically claim it is making a contribution to sustainable development by stimulating job creation (a key feature of the economic pillar of sustainable development), irrespective of whether those jobs contribute to social and environmental well-being. It is a well rehearsed argument that doesn't need breaking down here.
It is important in the current context though, because much of what is emerging under the Smart Cities movement shows similar hallmarks: a new fad of rhetoric. There is a magnificent opportunity for society to chart a path toward a sustainable future, yet it is at risk of being sold short by restrictive vision, weak leadership, and siloed delivery.
The emergence of the smart, or future, cities concept provides a renewed opportunity to discover and realise the shared prosperity and resilience that only an integrated approach to positive social, economic, and environmental goals can bring. Whilst an emphasis on technological solutions has become a pervasive feature of this extraordinarily compelling movement, technology risks being viewed as the end itself rather than the means to that end.
There's no doubt that technology has a pivotal role to play. Indeed, the challenges faced in cities across the world, while varied, require ever-smarter approaches to managing demand and matching supply for critical services and infrastructure. Technology providers and systems integrators are throwing themselves into the Smart Cities arena, but they're arguably struggling to realise the full potential of the market because of a lack of coherent vision and integrated thinking by city authorities (and their stakeholders) on the relevant issues.
There are, of course, some cities that are engaged in truly inspirational efforts to apply innovation (in its broadest sense; not just from a technological perspective) and integrative thinking to achieve their visions of vibrancy, durability, and distinctiveness. Copenhagen is often cited as a leading example, and I have admired Toronto's pursuit of smart goals and liveability objectives for some time. Some institutional investors, significant in their reach on the global stage, are also applying transformational thinking to their investment and asset management models; centred on delivering secure long-term investment returns through the creation of resilient and enduring places.
But these are isolated examples. In many other cases, the thinking is myopic and underwhelming. I have seen, for example, "Smart City Strategies" which are nothing more than a plan for installing boilers and burying pipes in the ground to create low-carbon heat networks, with no attention to demand management and supply calibration, nor any integration with wider resource management solutions.
This is hardly "smart," and far from representative of what the Smart Cities concept could and should mean.
— Jon Lovell is a Director of Drivers Jonas Deloitte in the UK and leads Deloitte's global Community of Practice on Sustainability & Real Estate.