A building, or city, is only as green as its inhabitants. What's one way to get people to conserve? By awarding them with smiley faces, of course.
No, I didn't just slip into a state of delirium. Rather, I was reflecting on a recent LA Times article discussing an effort underway in California to get urban dwellers to use less water. As the LA Times reports:
The East Bay Municipal Utility District, which serves 1.3 million customers in the east San Francisco Bay Area, is expanding a pilot program that provides individual residential customers with water report cards, showing how their use compares with similar-sized households in the area.

The statements include a household's water use, how it compares with similar homes in the area and a grade of sorts: "Great," "Good," or "Take Action," accompanied by a water drop wearing a smiley, neutral or worried expression.
The story further notes that those homes receiving these report cards -- thanks to technology provided by software company WaterSmart -- reduced their water use by 5%, on average.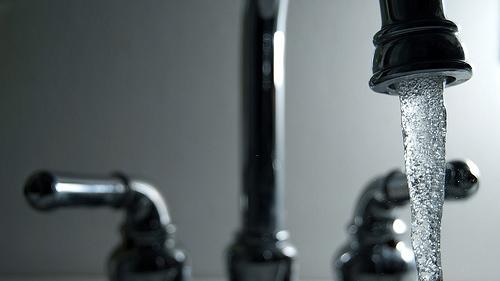 The expansion of this pilot program comes at a time where water conservation in California is especially crucial as the state grapples with an ongoing drought.
But conservation and greener living is an essential issue for cities everywhere. As the world and its things become ever-more connected, there will be more and more opportunities for cities to encourage better behavior by showing people how their urban habits compare with their neighbors. Another obvious candidate for this kind of behavioral monitoring and comparing is general energy use, and the sector has already embraced this method. For example, if you wanted to compare your home energy use to those in your area, you could sign up for an account on MyEnergy.com. (For what it's worth, MyEnergy.com is owned by Nest, which is now owned by Google, which pretty much owns us all.)
That's all well and good, but cities can do even better than that. What about a monthly report that tells consumers how their shopping choices compare to their neighbors'? It could send a scowling face to those who chose non-biodegradable products, for example. Or how about a report that delivers a crying face to those that waste the most food? Or one that delivers a smiley face to the home that logged more bike-share miles than taxi rides? Of course, the emoticons aren't really the point -- the point is to demonstrate to people how their personal choices compare with, and have an impact on, the whole city.
This works best if there's some sort of incentive attached to people's positive choices. Think about a program in Singapore that Alan Reiter wrote about on this site last year, whereby gaming techniques were used to discourage road congestion. Alan wrote of the pilot, "Insinc (Incentives for Singapore's Commuters), allowing travelers to earn points by using subways and light rail instead of cars and by entering the city at non-peak times in the morning."
In a world of sensors and Internet-connected everything, there's pretty much no behavior you can think of that won't be able to be monitored, graded, and compared. A combination of comparisons and incentives can go a long way toward getting people to exercise awareness about their consumption habits.
The only question is how closely citizens are willing to be tracked for their cities' sake.
— Nicole Ferraro, Editor in Chief, UBM's Future Cities

Related posts: