It's that time again... time to declare the most hilarious cartoon captions from the community and dole out some prizes.
The last time we celebrated Cartoon Caption Contest winners was in ye olde December of 2013. If you're feeling nostalgic, you can refresh your memory here. Otherwise, let's forge ahead and declare our most recent champions of humor. Here we go.
We start here, standing in line at an overzealous convenience store: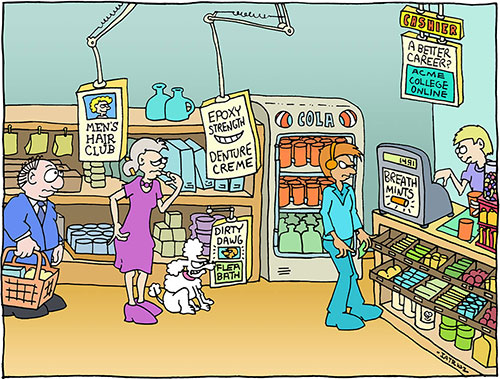 And the winner is... PeterJ for the caption, "Wait a minute! I went back to using a Walkman and this still happens!" Thanks, PeterJ, for reminding us that there is no escape.
Next, remember this poor sap?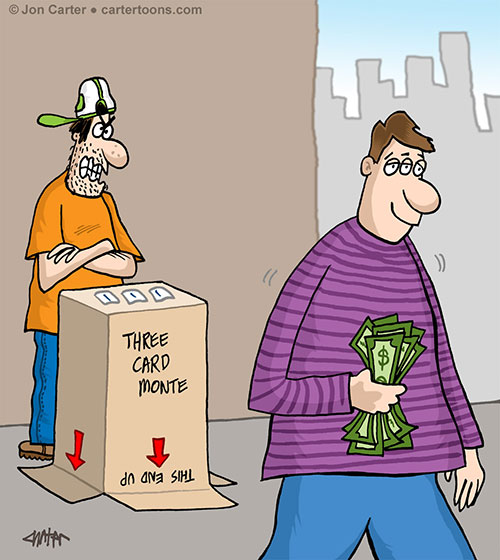 And the winner is... DavidStokes for the caption, "I should have known better than to play Three Card Monte with a Three-Eyed dude named 'Carlo'!" Nicely done and congrats, DavidStokes!
Next up: That cartoon about the dog on the Internet (no, not that one).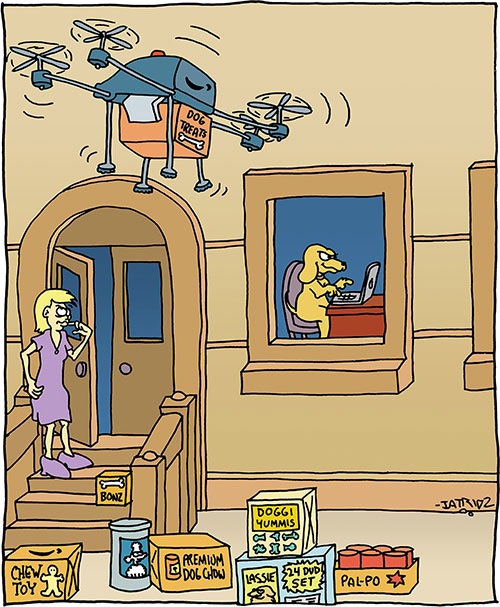 And the winner is... surayabay for the caption, "I told the pet shop I wanted a top lap dog, not a laptop dog!" Nice play on words, surayabay.
Finally, we have a cartoonized idea that may very well be put to use soon in a subway station near you: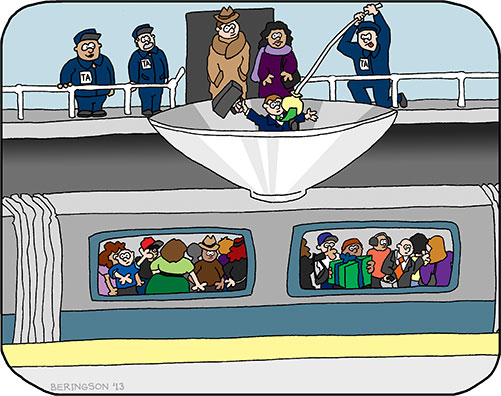 And the winner is... again... surayabay, for the caption, "You think this is bad, wait 'til you see how we unload them!" I can't even imagine it.
Congratulations to all of our winners -- your gift cards are on the way.
If you didn't get the big prize this time, never fear. There's another contest under way, and you have until next Sunday to enter. Just post your captions by clicking here or on the boards below. Good luck!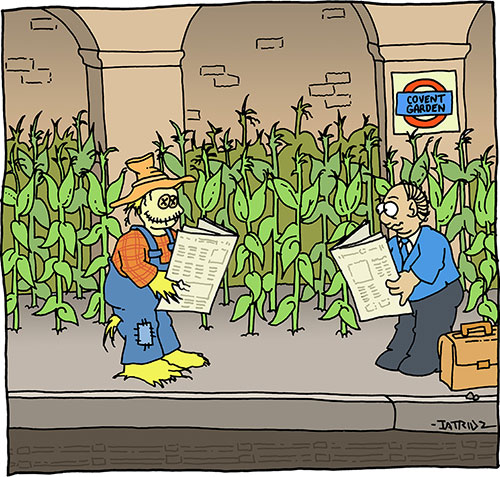 — Nicole Ferraro, Editor in Chief, UBM's Future Cities