Should specific cities get to offer visas in order to lure in talented immigrants? That depends on who you ask. But it's a strategy some cities are considering.
Take Detroit. In late January, Michigan Gov. Rick Snyder suggested that Congress make 50,000 visas available over five years to bring a talent boost to the distressed city. The visas would be made available under the EB-2 category, which is for immigrants holding advanced degrees or exceptional talents in business, science, or the arts.
Here's how The New York Times describes Snyder's idea:
Under Mr. Snyder's proposal, 5,000 immigrants would be granted visas in the first year to live and work in Detroit, under a program known as EB-2, in which federal authorities are permitted to grant a maximum of 40,040 such visas nationwide each year. Over the following four years, the number of visas for Detroit-based immigrants with advanced degrees or exceptional ability would go up, ending with 15,000 in the fifth year.
Though specifics on required length of stay for said immigrants have yet to be determined or suggested, Gov. Snyder's proposal would, of course, require those receiving the visas to live and work in Detroit.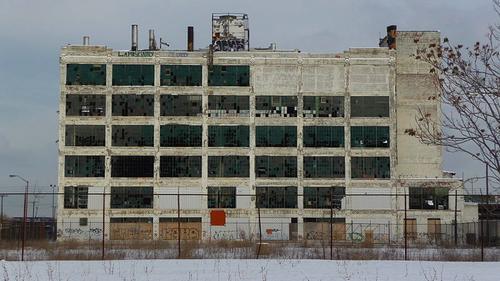 The suggestion to lure in foreign talent has resulted in the kinds of reactions you might expect: cries about bringing in immigrants when so many in the US are unemployed; claims that Gov. Snyder, a former businessman, is just trying to bring in lower-wage workers; and complaints that Detroit is full of people in need of jobs, so why look elsewhere?
Further, in an editorial (which, too, captures the aforementioned concerns), the NYT points to enforcement as an issue. "Awarding site-specific visas creates an enforcement problem, if the people who take them move, say, to Chicago at the first opportunity. No one is going to tell them: Welcome to the Motor City; here's your green card and your electronic bracelet."
The NYT also offers up the "why just Detroit?" argument, but that strikes me as weak. First of all, no one is stopping other cities from saying, "Hey, we want this, too." In 2002, former US Rep. Bruce Morrison of Connecticut proposed something similar for Baltimore to reverse that city's population decline. (Baltimore still struggles today, but efforts under the leadership of Mayor Stephanie Rawlings-Blake to create a culture that welcomes more immigrants have helped to slow the bleeding of the populace.)
Oh, and not to mention (except, I'm mentioning it) that asking, "Why Detroit?" -- the largest US city to ever file for bankruptcy, which has watched its population flee for 50 years or so -- is kind of like a 15-year-old kid whining about having to walk while his infant sister gets to be pushed in a stroller. In other words, it's an easy argument to lose.
So, for the moment, let's say you agree that this kind of program could be useful in Detroit. What if we swapped Detroit for London or for New York? Would you still be in favor?
Last September, London Mayor Boris Johnson requested that the UK government set aside 100 of the country's 1,000 allotted annual visas for London specifically in an effort to boost the city's tech sector. And at this year's Municipal Art Society Summit, Greg Clark, Global Advisor on Cities, suggested a similar idea for New York, whereby the US would set aside visas for talented workers in technology, education, and public service to live and work in NYC.
Now, neither London nor New York is exactly starving for citizens -- or talented ones, at that. That isn't to say that an influx of foreign brains wouldn't be beneficial for either metropolis (and, as a result, their respective countries as a whole), but should the US or UK really be setting aside a chunk of visas for these already prosperous cities?
My two cents: London and New York have no shortage of individuals -- citizens and immigrants alike -- banging down their doors. What they do have is a shortage of available jobs and housing. Of all the cities to get special access to talented immigrants, these two fall pretty low on my list.
Detroit is a different case entirely, and it is in real trouble. A Detroit-specific visa program could not only help with its population problem, but it also could bring new energy and life to a region whose morale and economy have suffered for decades. It's worth a try. At this point, anything is.
Related posts:
— Nicole Ferraro, Editor in Chief, UBM's Future Cities