And so we have arrived at the final day of 2013. What better way to mark the year gone by than to revisit some recent cartoon caption contests and name some winners?
To begin, I'd like to take you back in time to November, when last we saw this perplexed human (and this seemingly irritated tree).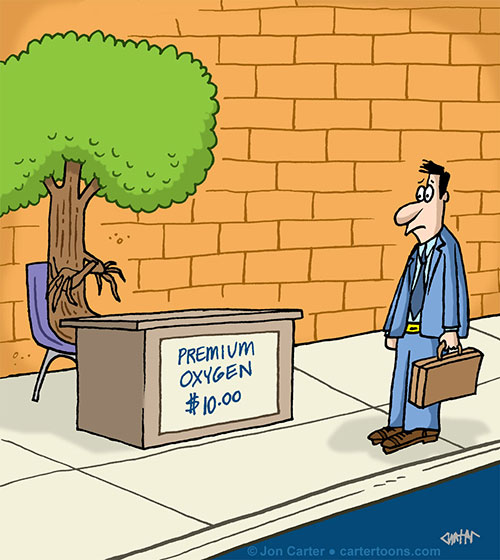 And the winner is...
bulk for the caption "What, you think oxygen grows on trees?" Well played, sir. Caffeine in the form of an email voucher is on its merry way to you.
Next up, we have a chance happening in the hall between neighbors.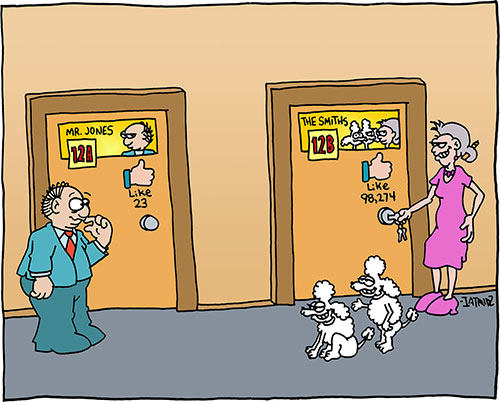 And the winner is...
waltberingson for the caption "You should 'comb over' for some coffee some time." Hey, Walt, we see what you did there. Now enjoy some coffee on us.
And finally, we have this festive cartoon, featuring a man you may recognize.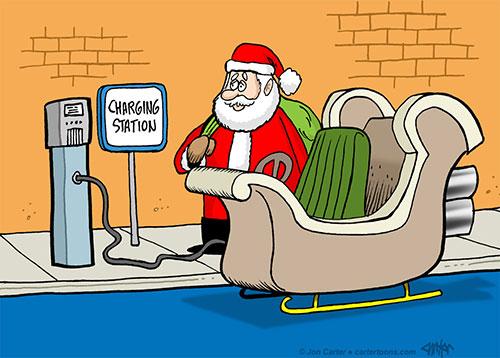 And the winner is...
beth.d for the caption "I should have thought that solar panel charging system through a bit more... we haven't seen daylight in the North Pole since October!" Well done, beth.d.
That catches us up, but there's a new cartoon caption contest under way. You have until Jan. 12 to get your hilarious comments in on this one. You can share those by clicking here or by posting it on the boards below.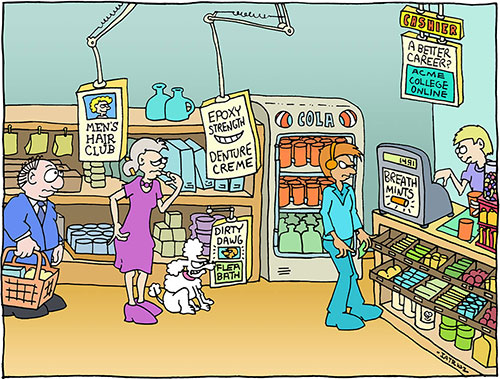 And on that note, we want to take this opportunity to congratulate our winners and to wish you all a happy and healthy new year. Thank you for spending time with us in 2013. We look forward to much more in the year ahead.
— Nicole Ferraro, Editor in Chief, UBM's Future Cities