Welcome, yet again, to the end of the week. As is tradition, we will celebrate this momentous occasion with an eye on our global mayors. Join us!
Tokyo mayor resigns: The mayor of Tokyo, Naoki Inose, who has received praise for being the brains behind the city's successful Olympic 2020 bid, has resigned. Mayor Inose, it turns out, had received an undeclared loan of 50 million yen, prior to his election, from Japan's biggest hospital chain. According to The Telegraph, the chain, called the Tokushukai Group, is currently under investigation due to alleged "illegal electioneering practices, including the provision of money to campaign workers when a family member ran for the lower house of parliament."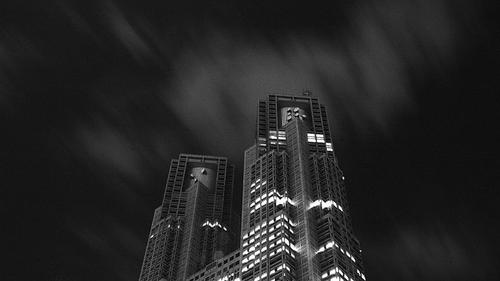 Detroit mayor to share power: It hasn't exactly been clear what the role of Detroit's new mayor, Mike Duggan, would be, considering the city has declared bankruptcy and is under the control of emergency manager Kevyn Orr. However, after six weeks of meetings, Orr and Duggan declared on Thursday that they would be sharing power. According to USA Today, Orr will be responsible for the city's financial matters and will oversee the Detroit Police Department; while Duggan will manage daily operations and make city appointments.
Sharing is caring, indeed, and while Duggan's position doesn't allow him to go against the decisions and efforts of Orr where finances are concerned, he may well be finding creative ways to skirt certain undesired outcomes, like cutting city retiree pension benefits. According to the aforementioned article, Duggan is seeking $500 million in grants to "spin off the Detroit Institute of Arts and use the money to shore up pension underfunding."
Bloomberg delivers last big address: In New York, Mayor Michael Bloomberg is speaking his way through his final days and, on Wednesday, he delivered his last big policy speech as the mayor of New York. Speaking at the Economic Club of New York, Bloomberg (perhaps as a plug for his new urban consultancy) noted that the "golden age of the suburb is over, and it has been replaced by a new urban renaissance that is re-defining the future." He also called for benefit reform, citing extravagant retirement costs for city workers.
And in a different address yesterday, Mayor Bloomberg announced that New York's total employment is at a "record high," and that the city is "on course to hit the 4 million job mark for the first time in our city's history" by the end of 2013. Bloomberg noted that private sector jobs have grown by over 13 percent in New York since he took office in 2001. Further, said the mayor, "for the first time since 1950, more people are moving into New York City than are moving out."
Blow to Boris's airport plan: London mayor Boris Johnson's plan to increase airport capacity in the British capital with a new airport on the Thames Estuary, to the east of the city, was dealt a big blow this week. On Tuesday, the Davies Commission published an initial report that set out its three preferred options for increasing London's airport capacity, with two focused on developing a third runway at Heathrow and one looking at the potential to build a second runway at Gatwick. But "Boris Island" was not placed in this top three...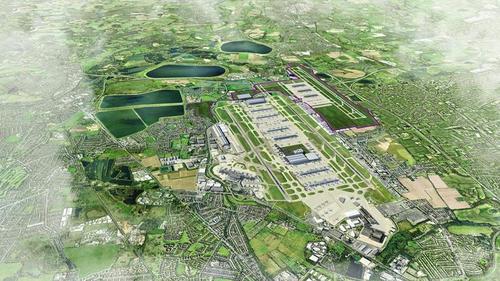 Some say Boris's plan is sunk, but he is not convinced and railed against the report's author Sir Howard Davies in an interview with the BBC: "Our contention is that building another runway in the west London suburbs is completely crackers," he said. Davies' final decision is due in 2015, but this decision has a long and tortured history so I wouldn't advise Boris to hold his breath...
And that is all the news that's fit to type for today, but surely you have something to add, yes? We just know you do. So please feel free to weigh in on the above, and anything we missed, on the boards below.
Previous Mayor's Desk Updates:
— Nicole Ferraro, Editor in Chief, UBM's Future Cities