I saw some headlines yesterday that sent me into a tailspin. They were all about how Google is going to "revolutionize" and "transform" the construction industry. Sigh, I say.
Why the sigh? It's just that, for some inexplicable reason, anytime the search giant enters a space, even when we have little or no information about its actual plans, we are expected to believe that something major is going to happen -- and that's just not true.
But let's back up here and discuss the (limited) details that we have. According to the publication Globes, Google X, the company's arm for developing secret projects, is working on construction technology (at some point codenamed Genie) that could allegedly save 30-50 percent in construction costs, earn Google $120 billion per year, and pretty much solve all our rapid growth challenges in cities. If you're wondering what the technology will actually do, Globes writes:
In the development team's report to [Larry] Page, [Sergey] Brin, and Google's management, Genie was presented as a revolutionary technology for the construction of sustainable and environmentally-friendly buildings of a quality never before known. The technology was presented as something that will change the conservative global construction industry through a fundamental and revolutionary change in how buildings are designed, built, and maintained, saving trillions of dollars.
Ah, totally clear now, eh? No hyperbole or fluff there at all.
After further digging, I found what's allegedly being built here is a cloud-based collaboration platform, with planning, simulation, and analytics tools for architects and engineers.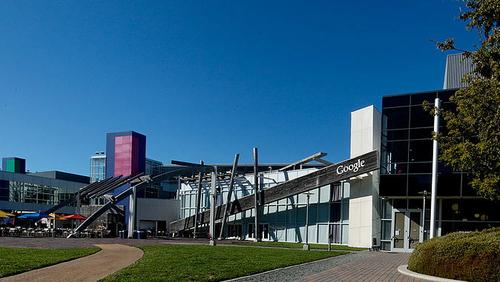 Seems potentially interesting? Perhaps like a Googlefied twist on BIM software? Either way, it's not worthy of headlines like "Secret Google Project Could Transform Construction Industry" or "Google's secret project to revolutionize AEC software industry."
Which brings us back to my prior rant about Google. I have sort of an allergic reaction when I see "Google" in a sentence with words like "revolutionize" or "transform." I don't understand the knee-jerk assumption that everything Google touches will turn into Google Gold. We've heard these hyperbolic claims about tons of Google's nonsearch-related projects, from the collaboration tool Wave (now dead) to the social network Google+ (alive but not even coming close to competing with Facebook) to the company's plans to roll out broadband in cities through Google Fiber (expectations and plans for which have been dramatically rolled back) and way beyond.
Oh, and don't think for a second that people aren't foaming at the mouth to overstate the Googlification of our cities brought on by Google's driverless cars and Google Glass. Please, friends, we beg you not to hold your breath for these two revolutions, either. We'll miss you too much when the inevitable happens.
The point is that this kind of hype isn't serving us. And, to be fair, it's not limited to Google. Anyone obsessing over smart cities, for example, as the next world revolution is feeding into hype. This is the reason we felt it important to have a Most Overrated page on our Future Cities 100 -- not to be nasty, but to say, "Hey, industry, we expect more from you."
Because, well, we do, and we should. We're facing a period of unprecedented challenges brought on by urbanization, and everyone from Sergey Brin at Google to Elon Musk with his Hyperloop to developers with their eco-cities and big IT vendors with their smart cities solutions can and should be part of the conversation. But let's not throw rose petals at their feet until they've actually done something.
Related posts:
— Nicole Ferraro,

, Editor in Chief, UBM's Future Cities