From the Mayor's Desk, 9/20: Today we begin with a shooting in Chicago, where Mayor Rahm Emanuel finds himself again having to answer for the city's problem with violence.
According to Reuters, the shooting -- which left 13 wounded, including a three-year-old child -- occurred on Thursday evening in a park in the city's Ninth District, and is said to be gang-related. While Emanuel said in a statement that "Senseless and brazen acts of violence have no place in Chicago and betray all that we stand for," it's worth noting that gun violence led to 500 murders in Chicago last year, according to FBI reports.
Further, as NBC Chicago reports, the mayor's claims just aren't sufficient. "Emanuel owns the violence problem in Chicago," claims the news source, adding that "#OneTermRahm and #OneTermMayor" have become popular social media hashtags.
Meanwhile, elsewhere on the planet...
San Diego food trucks upset with interim mayor: San Diego's Mayor Filner may have finally stepped down, but he's left behind some messes for Interim Mayor Todd Gloria to clean up. According to The San Diego Union-Tribune, while Filner neglected to enforce laws, like one that prohibits food trucks from operating on private property, Gloria has ordered the city to follow the rules until he can change the law. "We are a city of laws and we're going to follow the law... We will not selectively choose which ones to follow and which ones we won't. If we don't like the law, we're going to change it," he said.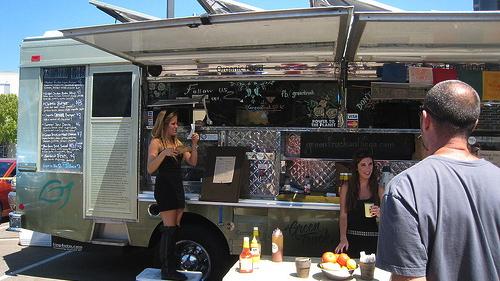 Seems sensible enough, even if it's unpopular in the meantime, as the last thing San Diego needs is another mayor with no regard for the rules. (Though, this online petition would suggest that not all agree.)
Bloomberg's plan for Lower Manhattan: If you think Michael Bloomberg is happy to coast through the rest of his mayorship in New York, you are sorely mistaken. When his three-term reign is through, he will leave behind a legacy -- and a slew of plans for his successors to carry out, if they so choose.
This past Wednesday, Bloomberg announced his plan for a mixed-use development on the Lower East Side of Manhattan. According to CBS New York:
The 1.65 million square-foot Essex Crossing development will include residential, commercial and cultural space. The project will be constructed over several years on nine sites near the intersection of Essex and Delancey streets.

The development will include 1,000 units of housing -- half of which will be offered below market value on a permanent basis for seniors and low-, moderate-, and middle-income households.
The development will also include a charter school, a rooftop farm, and an Andy Warhol museum, among other amenities. According to the mayor, the city -- working with working with Taconic Investment Partners, L+M Development Partners, and BFC Partners -- will break ground on this development in 2015 with hopes to complete it by 2024.
Mayors unite against driving while texting: The mayor of Houston, Annise Parker, has kicked off a social media campaign called Mayors United Against Texting While Driving, which challenges Texans to pledge not to text and drive. According to KHOU-TV, Inc., Mayor Parker said, "Texting while driving -- especially among teens -- has turned into a serious issue that has claimed lives across the nation... This is why we have stood at the forefront of this movement and are joining forces with mayors across Texas to raise awareness about the dangers of texting while driving."
The campaign is taking place through September 30 in Houston, Dallas, Fort Worth, Austin, San Antonio, and El Paso. Pledgers in Houston who want to add their voice in support can text "ItcanwaitHou" to 464329 (just, uh, not while driving).
That's where we'll leave it today, but if there's anything we've missed, you know what to do!
Previous Mayor's Desk Updates:
— Nicole Ferraro,

, Editor in Chief, UBM's Future Cities