According to Catalan tradition, children should start feeding the Tió de Nadal (a magic Christmas log) on Dec. 8, the holiday of the Immaculate Conception. From then until Christmas Eve, the wooden log needs to be fed daily.
On Christmas day, the log will poop presents for the little children. To assist the process, children hit the log with a walking stick while singing "Caga tió, tió de Nadal. No caguis arengades, que són salades. Caga torrons, que són més bons." (Poop, log, log of Christmas. Don't poop herrings, which are too salty. Poop turróns, which are much better.) After hitting it softly during the song, the strikes get harder on the words "Caga tió"
The form of the Tió de Nadal found in many Catalan homes is a hollow log of about 30 cm long. Most Catalan children get the bulk of their presents on the Epiphany, the 12th day after Christmas, but the Caga tió is a good opportunity for children to receive some sweets and small presents to enjoy during the long Christmas vacation.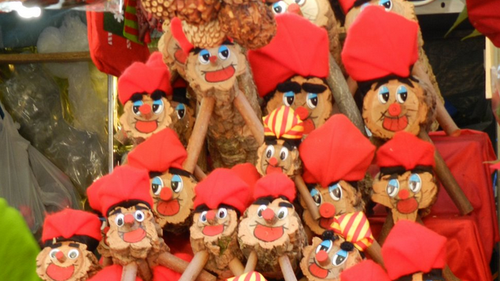 Caga tió is another scatological Catalan tradition similar to the Caganer, the small pooping figures that Catalans place at the back of their Nativity scenes.
Pablo Valerio, Barcelona
Have a city story you'd like to share with us? Please send your 100- to 200-word city diary to editors@ubmfuturecities.com.