"Do you feel safe here?"
Stuck in Friday night traffic between the Polanco and Condesa neighborhoods of Mexico City, my conversation with the taxi driver took an unexpected tangent. I was visiting this vibrant metropolis of nearly 9 million (21.2 million, if you count the outlying suburbs) over Thanksgiving, eating my way from one side of Mexico City to the other.
Yes, I felt safe. I felt safe on the streets (we walked -- and got lost -- a lot). I felt safe in the subway (3 pesos a trip -- about 25 cents). I felt safe in the markets and parks and museums we visited.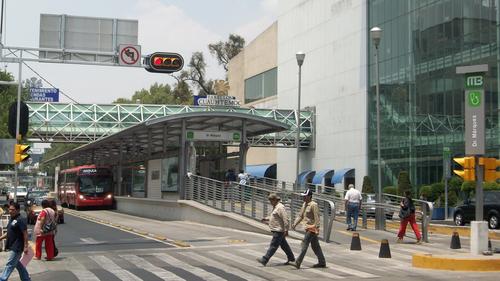 "Then please tell your friends," the driver said, making extra-urgent eye contact in the rearview mirror. "Post it on your social network pages. Tell all your friends on Facebook. People are so afraid."
The regular scroll of nasty headlines out of Mexico hasn't helped the cause of tourism. Government crackdowns on the Zetas drug cartel have resulted in some horrific massacres. When friends and co-workers learned I was vacationing in Mexico, about half asked some version of the question, "So you're not afraid of getting beheaded?"
I could hold forth about the culture of fear that thrives in the US (and probably elsewhere), or the many ills of the 24-hour news cycle. But after talking about violence and crime and fear with a friend who was born and raised in Mexico City, I stopped for a second then smiled when he said, "Thank god for the Australians."
Terry Sweeney, (an Angeleno in) Mexico City
Have a city story you'd like to share with us? Please send your 100- to 200-word "city diary" to editors@ubmfuturecities.com.