For years, Saint John, New Brunswick, was little more to me than a landmark on my way to and from the Canadian/US border. The Transcanada Highway doesn't afford this city's most photogenic angle, and the weather, often dour (thanks to its coastal proximity), doesn't help.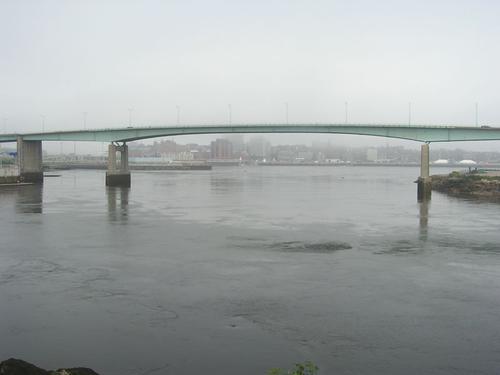 It was only when a friend came to visit back in 2007 and we journeyed from Saint John to Nova Scotia by ferry that I got a second, better look at this little city on the Bay of Fundy.
During that trip, I found out about the Reversing Falls, the historic buildings, and the city's history as an old Canadian port.
Saint John is the oldest incorporated city in Canada, fought over by the British and French (and, briefly, the Americans) for a century from the early 1600s through its official establishment in 1785. It has been home to a number of famous people, including the actors Walter Pidgeon and Donald Sutherland.
Saint John is intent on building itself a better future, particularly in light of the international economic downturn, which is blamed in part for Saint John falling behind Canada's national growth rate of 5.9 percent in 2011. (That year, Saint John's overall growth was 4.4 percent.)
The city council has outlined a list of priorities based on a municipal plan that includes attention to sustainability.
In that vein, this week, renewable waste management firm HDS International announced plans for an anaerobic-digester waste-to-energy system to work with Saint John's Lancaster Wastewater Treatment Facility.
Now, when I pass through Saint John, I don't just see some dismal buildings in the cold drizzle. I see the multi-dimensional city beyond, one with a history and a future.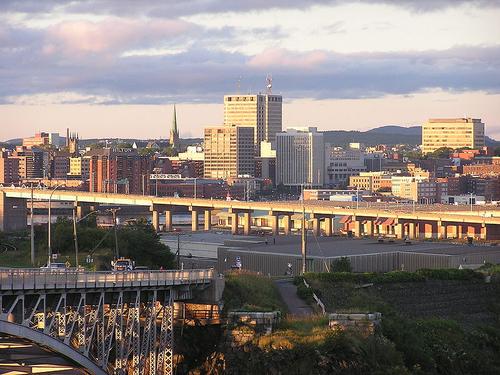 Mary Jander, Halifax, Nova Scotia
Have a city story you'd like to share with us? Please send your 100- to 200-word "city diary" to editors@ubmfuturecities.com.