My iPhone is my NYC sidekick: MTA.info tells me if my train is on time. HopStop gives me transit directions. Google Maps allows me to walk around without accidentally ending up in Connecticut. My New Yorker app tells me of any hip, happening art events in my area. And Seamless Web lets me order dinner while I'm walking home from the subway on nights when I'm too lazy to cook.
Alas, those little digital blessings can be a curse.
I keep my iPhone pocketed while on the subway. But I always considered the streets of my neighborhood a safe-enough zone.
That is, until a year ago, when I was making the six-block jaunt back to my apartment from the 4 Train on the Upper East Side. iPhone in hand, I ordered dinner on Seamless and started scrolling through Spotify for a Sondheim tune when a man on a bicycle sped by and grabbed the phone from my loose grip, leaving me with just the bottom half of the case.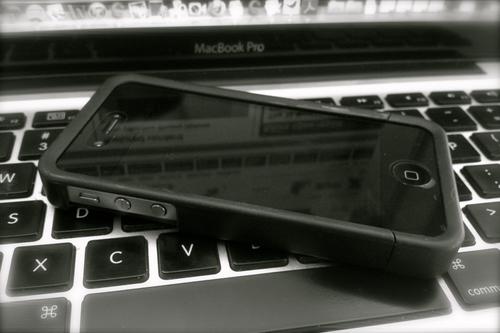 I shouted a futile "Hey!" as he rode off. When I spied a police car a moment later, I told the officers what happened, and they let me hop in their backseat to go on a hunt... also futile. I never got a look at the thief's face, and it was dinnertime in Manhattan. There were men on bicycles everywhere delivering food.
Over an hour later, I gave up and went home, sad to know that somewhere in this city were two people on bicycles that night, one with my phone, the other with my much-desired (but never received) vegetable sandwich.
Nicole Ferraro, New York City
Have a city story you'd like to share with us? Please send your 100- to 200-word "city diary" to editors@ubmfuturecities.com.