I ate lunch at Samir's Restaurant in Ramle, Israel. The restaurant is owned by a Christian Israeli Arab, and two Jewish Israeli students wait tables. The patrons are a mix -- as diverse as the city of Ramle itself -- Jewish, Christian, and Muslim from all varying degrees of observance and ideology.
The food is just that good.
And this is coexistence without any fanfare. This is a hub of reality where Jews and Arabs sit together to eat. And often talk. There are no news cameras. There are no reporters. Just people who want to have lunch with a little conversation on the side.
This isn't unique -- it is just another part of the utterly exquisite mosaic that is life in Israel.
And while I sat there today, watching my Twitter feed update with jingoistic jargon from behind the screen of my iPhone, I wondered if the news would change all of that. Would we look at each other with distrust, trying to ferret out "Arab" or "Jewish" features in order to distinguish a friend from an enemy? Would we all be too tense to taste the hummus and falafel, or pick up a hookah pipe and take a fragrant drag?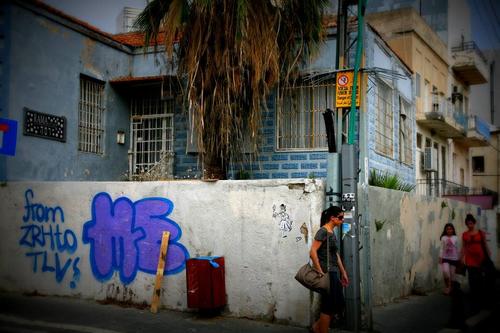 And while the news played out on the TV -- picture after picture of the rockets falling on Gaza, and in Southern Israel, we diners sat together, shaking our heads and asking -- in Hebrew and in Arabic -- "When is this going to end?"
Sarah Tuttle-Singer, Ramle, Israel
Have a city story you'd like to share with us? Please send your 100- to 200-word "city diary" to editors@ubmfuturecities.com.