Nearly a decade ago, I found myself in downtown Halifax, Nova Scotia, for the first time -- and amazed at the upscale retail scene on the city's Spring Garden Road. It was clear that Halifax -- a youthful, funky, and diverse blend of 19th-century charm and hilly college town -- had its share of wealthy consumers.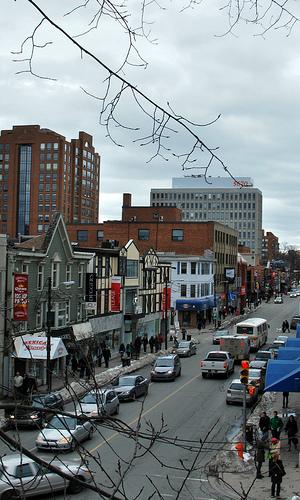 One sure sign of a rich clientele was Lily's Lingerie, a boutique that featured custom-fitted bras. On inquiring, I was told prices started at $150 but were generally closer to $250 for a finished piece. A few samples hanging over doors were colorful and dipped in lace.
Mildly staggered, I peeked around at the pricey nighties (just to show I wasn't intimidated) and quickly bolted.
Years later, on another visit to Spring Garden Road, I noticed Lily's again. I didn't venture in this time, but judging from reviews on Yelp, it looks like nothing's changed but the upward trajectory of pricing. Here's one comment that says it well:
Yes ladies, its classy gear. Although ... i cannot seem to get a grip on silk thongs for $250.
Now there's a phenomenon as rare as a white moose sighting. I'll stop in on my next visit to Halifax just to confirm it -- and to check the corresponding rise in those custom bra prices.
Perhaps I'll find the prices doubled. Despite 10 years of an increasingly perilous international economic decline, there are still pockets (and panties) full of big money in this East Coast Canadian city.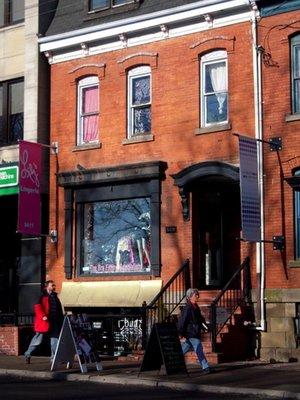 Mary Jander, Halifax, Nova Scotia
Have a city story you'd like to share with us? Please send your 100- to 200-word "city diary" to editors@ubmfuturecities.com.