Successful city mayors keep transport running, keep sewers flowing, and listen to citizens. Imagine what they could do if they focused on the world's biggest problems.
Tomorrow, political theorist and author Benjamin Barber is due to join me for a live digital audio show to discuss his book If Mayors Ruled the World, in which he argues that the world would make more progress tackling issues like climate change if city leaders were more involved in solving them. This is because city leaders are pragmatic whereas national leaders get stuck in ideological debates.
I heard him make this argument last month during a keynote speech at the Future of Cities Forum in Hamburg. Barber said city leaders have to keep their city functioning and so there is an onus on them to act pragmatically. They are aware of the problems facing people in their cities because they are often physically out there on the streets; and they are used to dealing with a wide range of people. They could bring this approach to solving global problems such as terrorism, pandemics, and economic inequality.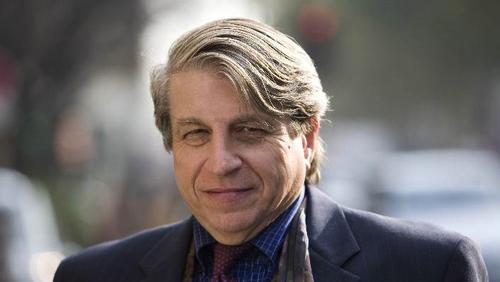 He gave the example of environmental policy and climate change, saying that "it is nation states that have the power to do something, and they do nothing." This is because relationships between countries are often adversarial and governed by laws.
Barber proposes establishing a global parliament of mayors where leaders of cities could meet on a voluntary basis to discuss solutions to major problems facing cities and the whole world. This would give cities a stronger voice in global affairs, enable them to share best-practices, and help to address global problems.
There are already similar networks. For example, in 2005, then London mayor Ken Livingstone set up C40 Cities, where the leaders of world "megacities" could discuss how best to take action on climate change. Barberís proposal would expand on this idea, but I wonder how broadening this to a lot of other policy areas would work in practice.
Mayors are pragmatists because they have to deal with the problems that need to be addressed to keep their cities running, like fixing the sewers and trying to prevent Tube drivers going on strike. Can they be this pragmatic if we're also expecting them to find ways to fix a series of major global problems?
Mayors are human. They are pragmatic in what they do at city level, but if they also have to solve global issues then they still may fall foul of the political jockeying that gets in the way of national policymakers. Would they deal with these issues differently than national politicians?
Iím not convinced they would. Some mayors are good at what they do, but I would still expect them to approach global issues with political allegiances and favoured causes in mind. Mayors aren't impeccably moral or immune from temptation. If we give them more responsibility to solve global problems then they will also become a bigger target for business schmoozing intended to cloud their decision-making.
I like Barber's idea, and I think a "parliament of mayors" would be a good way for our cities to share best-practice in urban policy areas such as infrastructure and housing. Cities share a lot of the same problems so it makes sense for London to try to learn from Tokyo, for New York to learn from Shanghai, and so on. But it seems too much to expect mayors to solve global problems like terrorism and pandemics while also keeping their cities running.
Mayors can be great when they bring a laser focus to solving the problems in their own cities, and they can leave national politicians to deal with the national issues. If mayors have to deal with a whole host of global problems, then they could lose the focus on solving the problems in their cities, and those cities could end up suffering.
Sharing best-practice is good, but we must be wary of expecting mayors to do too much.
But these are just my initial feelings, and I look forward to discussing the topic with Benjamin Barber tomorrow. Do you like the idea of a "parliament of mayors"? How do you think it would work in practice? Let me know below.
Related posts:
— Rich Heap,

Community Editor, UBM's Future Cities