The same rituals define each new workday: Turn on the computer, get a drink, gripe about rude commuters. But how about popping a pill to make your brain work better?
This may sound very sci-fi, but there's a very real discussion happening about using drugs and digital technology to make employees more efficient. In November, science body the Royal Society released a report called "Human enhancement and the future of work," looking at how brain-enhancing drugs and physical technology could help employees overcome the limits of their own bodies.
Why is this an urban policy issue? First, because such changes would not be possible without support from those who run our cities, as new laws would be needed to manage their use. And second, because changes as major as human enhancement would have knock-on effects on how cities function.
For example, cities that embrace such technology would end up with more productive workers, which in turn would make them more attractive locations for big businesses. Such an edge could be vital for established cities as they compete with emerging mega-cities in Asia and South America. This would be a benefit for those developing commercial real estate, as well as the wider city economy.
It could have other ramifications. Cities that enable older people to work for longer may find that they need to spend less money on the welfare system and public services, meaning they have more to spend on infrastructure improvements. But these cities could also find themselves having to cope with an influx of older workers and disabled residents who want to find work -- not necessarily feasible in bad economic times.
These are just two issues that come to mind, but I'm sure there are plenty of other potential impacts that such major changes to the human mind would have on urban policy. That's why city leaders should get interested in this now. At the moment it's hypothetical, but that might not be for long.
The whole concept of human enhancement may sound like the outlandish conceit of an Arnie film, but the ideas involved aren't actually so weird. The Royal Society estimates they will start to be used by some employers within the next 10 years. In the lifespan of a city, that is no time at all.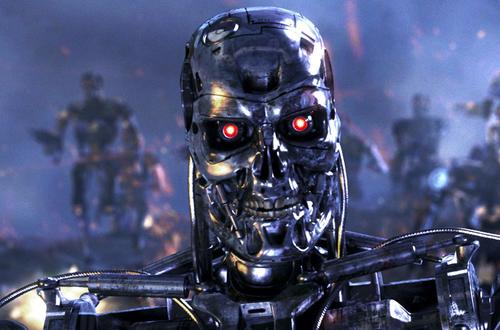 For example, cognitive enhancement could include using drugs to help people to improve memory and concentration, making them more productive in their own lives and at work, and more useful to their employer. But concerns arise about side effects and dependence. Could cities end up breeding a new age of drug addicts by encouraging policies related to cognitive enhancement?
Equally, hearing aids and retinal implants can help people improve their sensory perception, while bionic limbs can help them to restore mobility. But the Royal Society warns that visible human enhancement like this may subject workers to prejudice. This technology could bring people together or it could create wider social divisions.
These techniques are not yet common, and there are many obstacles to their use. Their widespread adoption would require big changes in areas including politics, economics, and regulation. They'd also need public support. The people who run our cities will be involved in some of these decisions. It makes sense for them to play an active role in this now, and not allow scientists and engineers to dominate.
Do you have ideas about how these sorts of advances could, or should, affect cities? If so, please weigh in with a comment below. No brain-enhancing drug required to do so... Yet.
Related posts:
— Rich Heap, Correspondent, Property Week